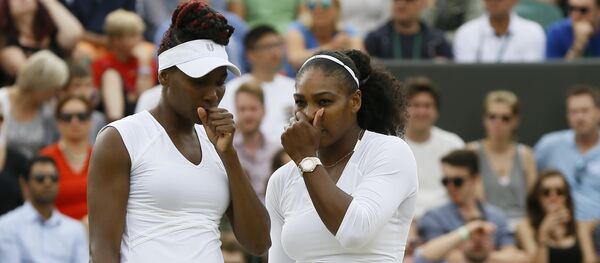 15 September 2016, 12:06 GMT
In an interview with the Russian newspaper
Izvestia
, Pyotr Lidov, a doctor in sports medicine, predicted the imminent reform of the World Anti-Doping Agency (WADA), which he said has already been completely discredited.
The interview came after the hacking group Fancy Bears leaked alleged WADA documents showing that the agency allowed US tennis players Serena and Venus Williams, as well as Olympic gold-winning gymnast Simone Biles and basketball star Elena Delle Donne to take banned substances for "therapeutic"' purposes.
Referring to WADA, Lidov said that "when we have an international monopoly, organized in such a way that only a handful of countries take part in the distribution of punishments which are beyond international law, then one can find huge loopholes for manipulating the results."
"Therefore, the principle [behind] the anti-doping system monopoly has now run out of steam. The current accumulation of vast amounts of information will be analyzed and followed by a reorganization of WADA. This system is already so discredited that its reforms are inevitable," he said.
He was echoed by sports lawyer Artyom Patsev, who questioned WADA's 'unbiased' approach with respect to American and Russian athletes when it comes to the procedure of issuing permits for the use of performance-enhancing substances for "therapeutic"' purposes.
"We speak of the validity of the specific cases when steroids had been used by athletes, including the Williams sisters, for years. The reason for getting such drugs is severe chronic diseases, but the athletes do not look like people exhausted by protracted illness. It appears that the WADA demonstrated little effort in verifying the legitimacy of the use of such substances," Patsev said.
Patsev also underscored the importance of the ethical aspect of the story about American athletes taking banned substances.
"We were told about 'outrageous' Russian athletes who used meldonium which, as it subsequently turned out, can be excreted for up to a year and which does not have such a strong effect and does not add muscle mass," he said.
"All these accusations came as US athletes were eating handfuls of steroids. Yes, I do believe that they indeed used them to treat diseases. No questions. But then why do you point the finger at the Russian athletes, pretending that you are not involved in using banned drugs?" Patsev asked.
He added that the Russian athletes had turned to the Russian Anti-Doping Agency (RUSADA) earlier for permission to use prohibited substances for therapeutic purposes, but that it was not done on a wide-scale basis and it was not related to steroids or other performance-boosting substances.
"I very much doubt that any of our athletes submitted applications related to the treatment of attention deficit and hyperactivity disorder (ADHD).Even if they did so, they would not have been allowed to take narcotic substances. I think RUSADA would have sent them to a psychiatrist, not to a stadium," he said.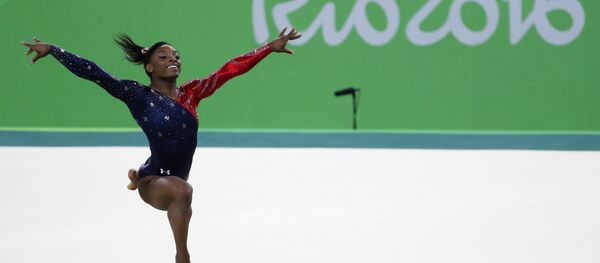 14 September 2016, 08:41 GMT
Meanwhile, Kremlin spokesman Dmitry Peskov said that Russia is ready to assist WADA in the investigation of the recent hacker attack on its database if it receives a request to do so.
Russian Sports Minister Vitaly Mutko said earlier that his ministry planned to ask law enforcement agencies to provide assistance to WADA in the probe.
WADA claimed that Russian hackers were allegedly behind the attack, asking the Russian government to "do everything in their power" to stop the publications.
Peskov, for his part, ruled out Russian involvement in the alleged cyberattack on the WADA database.