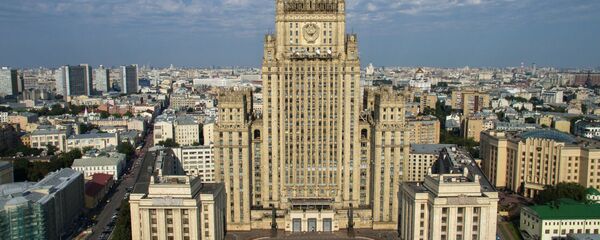 6 September 2016, 12:01 GMT
MOSCOW (Sputnik) — Moscow is in contact with Israel and Palestine negotiating on the details of the potential meeting between Israeli Prime Minister Benjamin Netanyahu and Palestinian leader Mahmoud Abbas in Moscow, Russian Deputy Foreign Minister Mikhail Bogdanov told Sputnik on Friday.
"In principle, the two leaders supported this idea, expressed readiness for such a meeting. Currently, we are holding talks with the Israelis and the Palestinians to determine convenient time," Bogdanov said.
According to Bogdanov, during the meeting the parties may agree on further steps toward the settlement in the region.
"This is a serious proposal for the Palestinian and Israeli leaders to speak frankly without preconditions, without excessive expectations. It's necessary to try to find common approaches to unblock the peace process," he added.