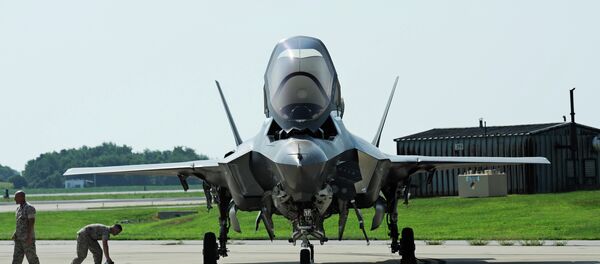 1 September 2016, 21:24 GMT
WASHINGTON (Sputnik) — The United States prohibited from flying 13 aircraft, while Norway had to ground another two jets since insulation on the lines were decomposing, Defense News reported.
The authorities have tracked the issue to one particular manufacturer, and indicated that a total of 42 jets currently in production were serviced by the same company, according to media reports.
US defense contractor Lockheed Martin produces the F-35 Lightning II jets, which will upgrade air force fleets of ten foreign nations as well as that of the United States.