MOSCOW (Sputnik) — On September 9, Russian Foreign Minister Sergei Lavrov and US Secretary of State John Kerry announced a new plan on Syria, which stipulates a ceasefire that came into force on Monday.
"The Russian minister made another insistent offer to publish a Russian-US agreement on the Syrian settlement to avoid any ambiguity in the perception of the real status of its implementation by the international community," the statement read.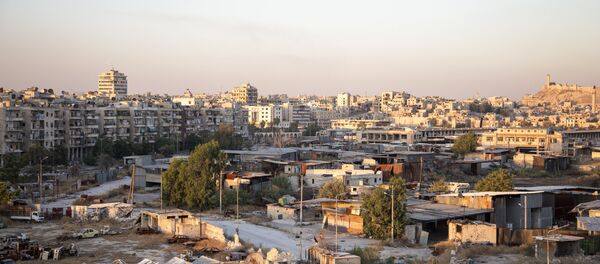 17 September 2016, 10:09 GMT
On Friday, planned UN Security Council's consultations on Syria were canceled at the request of the United States and Russia. The Security Council reportedly wanted to know details of the US-Russia agreement on Syria. According to Russia's permanent representative to the United Nations Vitaly Churkin, the meeting has been canceled because the United States was not ready to share the documents with the members of the Security Council.
Later in the day, Lavrov told Kerry in a phone call that the entire package of the US-Russia agreements on Syria should be made public. However, US State Department spokesperson John Kirby stated in a briefing on Friday that the United States was still not prepared to publicly release the details of the US-Russia negotiated Syria ceasefire agreement.