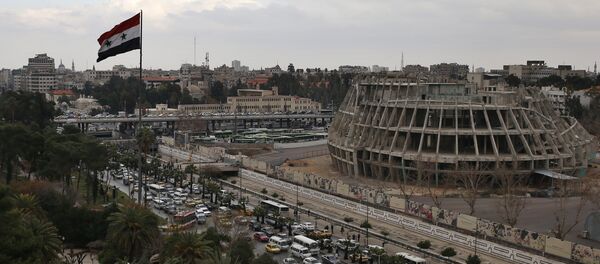 17 September 2016, 21:22 GMT
MOSCOW (Sputnik) — The attacks by the coalition planes near the Deir ez-Zor airport were first reported by the Syrian army earlier on Saturday. The Russian Defense Ministry confirmed the attacks saying they killed 62 servicemen and injured 100 more. The attack was later confirmed by the US Central Command, which said that Syrian troops were mistaken for Daesh terrorist group.
"I believe that the United States has blatantly violated the ceasefire agreement. It seems that by conducting this airstrike the coalition aviation meant to pave the way for the IS militants who can now seize Deir ez-Zor without any obstruction," the representative said.
He added that only thanks to support of Russian Aerospace Forces it was possible to stop the offensive of the militants.
"I am asking you to continue carrying out attacks on IS positions to support military units of the Syrian army," the representative addressed Chief of the General Staff's Main Operational Directorate Lt. Gen. Sergei Rudskoy.