Pavel, who became the first committee chief from the former Eastern bloc, said that the military alliance should be able to deter opponents and defend the members of NATO, Croatian HINA news agency reported.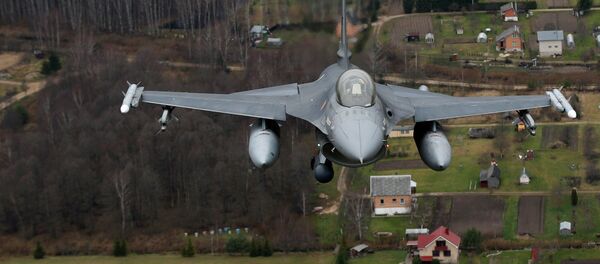 "NATO must have the ability, strength and resources to distract opponents and defend its members against any threat," he said at a press briefing in Split on Saturday following a conference of the Military Committee of NATO.
The conference, held September 16-18, was attended by the Chiefs of Defense Staffs of the NATO member countries, two strategic commanders of the alliance and a representative from Montenegro, which has gotten an invitation to join the bloc. This is a regular meeting of the NATO's top military brass that aims to resolve ongoing problems that the bloc faces.
According to Pavel, Europe, which is struggling to deal with the massive migrant inflow, may be facing a new problem in the Balkans — terrorism and Russia's influence.
"The situation in the Balkans is far from stable and we are all aware than the Western Balkans are still a potential source of conflict. Balkans is threatened by Islamic terrorism and by the Russian influence," he stressed.
Talking on the Islamic threat, Pavel said that NATO "should play greater role in the fight against terrorism," especially in Bosnia and Herzegovina which could become a hotbed for terrorism impacting both Europe and the US.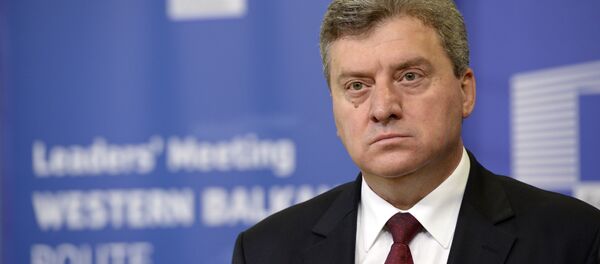 "Our interest is that Bosnia and Herzegovina won't turn into a haven for terrorism, and if necessary we [NATO] should take measures in this regard," he stressed, adding that the EU managed to tackle the inflow of migrants through the Balkan route.
The general said that NATO should remain flexible in this new political environment, specifying in particular that cooperation with Moscow shouldn't be ruled out.
Such Balkan nations as Albania, Slovenia and Croatia are current members of NATO. In May, Montenegro signed a protocol for joining the bloc, which is now being ratified by all the alliance's members. Bosnia and Herzegovina is a NATO membership candidate. However, Republika Srpska, a part of the federative nation, opposes integration to the bloc.
On February 12, the Serbian Parliament ratified a document on diplomatic immunity for NATO representatives in the country that once suffered under the bombs of the defense alliance's jets. In March 2015, NATO and Serbia signed a document called Individual Partnership Action Plan (IPAP), which suggests technical cooperation between the sides, joint military drills, and creation of positive image of the alliance in Serbia.