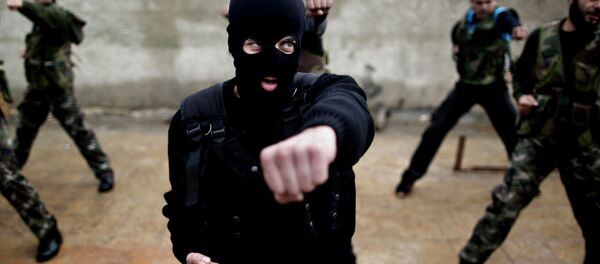 17 September 2016, 12:49 GMT
Samantha Power had earlier said that the Russian Foreign Ministry spokesperson should be "embarrassed" for issuing a statement suggesting that the airstrike indicated that the US was complicit in trying to help Daesh.
On her Facebook page, Zakharova wrote that, instead of rubbing shoulders with al-Nusra Front terrorists and the so-called "moderate opposition" in Syria, Power should go there to meet ordinary Syrians who are still alive "despite the almost six-year-old bloody experiment being staged on them with Washington's active participation."
Zakharova added that she has been regularly communicating with members of the Syrian opposition, with orphans, who come to rest and receive medical treatment in Russia, and with journalists. She invited Power to travel to Syria and even promised to pay for the trip.
"Have no fear. With me by your side, nobody will harm you. You will have things to remember and, besides, you will have a chance to learn what 'shame' means," she wrote.
Speaking ahead of UN Security Council consultations on Syria on Saturday, Samantha Power said that: "The Russian spokesperson, I believe, came out and thought somehow that we were complicit and that we were even trying to protect ISIL [Daesh]. Really? American citizens have been beheaded by this group. We are leading a 67-country coalition to destroy this group. ISIL has lost 40 percent of its territory. This is serious for us; it is not a game. And that spokesperson who suggested complicity really should be embarrassed."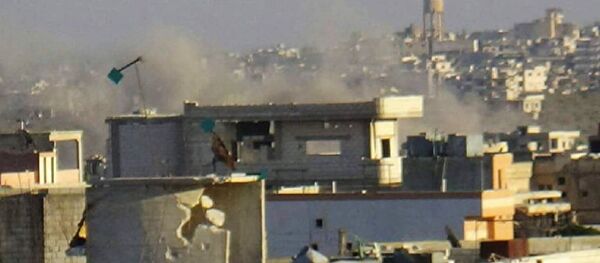 18 September 2016, 02:23 GMT
Earlier, the Russian Defense Ministry said in a statement that 62 Syrian soldiers had died and nearly 100 were injured when two F-16 fighter jets and a pair of A10 ground attack aircraft from the US-led coalition forces struck out at Daesh-encircled government units in eastern Syria.
US military officials acknowledged responsibility for the bombing attack against Syrian Army positions that paved the way for a major Daesh offensive against the Syrian government forces, but claimed that the attack was an accident with the intended target being Daesh terrorists.