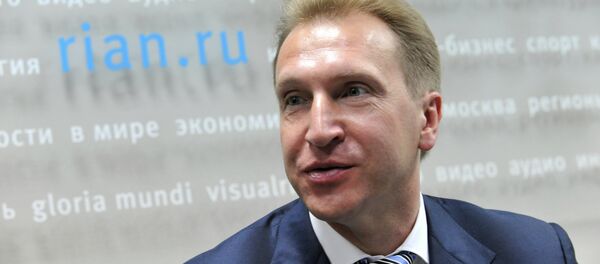 6 January 2015, 09:59 GMT
MOSCOW (Sputnik) — The two sides signed a Memorandum of Understanding, which focuses on increased collaboration between the UNDP 2030 Agenda for Sustainable Development and the One Belt, One Road initiative within a strategic framework, on the sidelines of the 71st UN General Assembly, the UNDP said in a statement.
"The Belt and Road Initiative represents a powerful platform for economic growth and regional co-operation, involving more than 4 billion people, many of whom live in developing countries… It can serve as an important catalyst and accelerator for the sustainable development goals," UNDP Administrator Helen Clark was quoted as saying in the statement.
The UNDP will help in coordinating all stakeholders in the initiative in order to push for poverty eradication, environmental sustainability and social development on the continent, she added.
China's National Development and Reform Commission Chair Xu Shaoshi noted that this was the Silk Road initiative's first engagement with an international organization, according to the statement.
In 2013, China's President Xi Jinping proposed the construction of a new Silk Road to facilitate the direct flow of goods from the Pacific Ocean to the Baltic Sea. The project is intended to connect China with Europe and strengthen economic ties between Asia, Europe and the Gulf states.