"We are also going to be meeting with the Russians at high levels to try to get a sense from them about where they think this [Syrian ceasefire] can go from here," the US official said.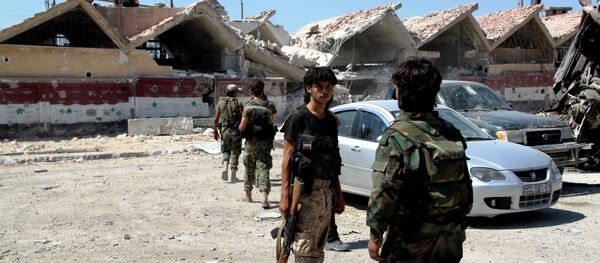 19 September 2016, 18:58 GMT
A US official, speaking on condition of anonymity, said that an airstrike on aid workers on Monday has done significant harm to the peace plan.
"What happened today has dealt a serious blow to our efforts to bring peace to Syria," the official stated, claiming that the aid workers were hit by a strike not launched by the US-led coalition.
UN Secretary-General's deputy spokesperson Farhan Haq told Sputnik earlier on Monday that a UN and Syrian Arab Red Crescent convoy was hit while delivering aid to Aleppo.
Over the weekend, US-led airstrikes struck a Syrian Army position, killing 62 servicemen and injuring 100 more. US Central Command has admitted responsibility for the strike, claiming it mistook the Syrian forces for Daesh terrorists. In addition to American fighters, the UK, Australia, and Denmark were also involved in the incident.
On September 9, Russian Foreign Minister Sergei Lavrov and US Secretary of State John Kerry announced a new plan on Syria, which stipulated a ceasefire tha came into force last Monday. It was the first step toward establishing a Joint Implementation Center which would coordinate Russian and American airstrikes against terrorist groups. The fate of this plan remains unkown in light of the airstrikes.