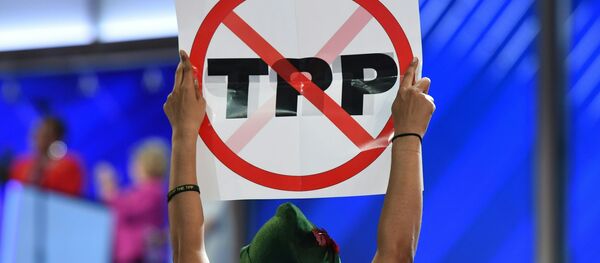 7 September 2016, 08:17 GMT
TPP negotiations were finalized in October and must be ratified by all 12 signatories within the next two years.
The parties to the TPP agreement are Australia, Brunei, Canada, Chile, Japan, Malaysia, Mexico, New Zealand, Peru, Singapore, the United States and Vietnam, and comprise approximately 40 percent of world GDP.
The move came as a disappointment for Barack Obama's administration since the TPP deal is regarded as one of his major achievements as president.
Chairman of the Vietnamese Parliament Nguyen Thi Kim Ngan commented that in order to make such an important decision Vietnam needs to examine the global situation, assess actions of the other country members and wait for the result of the US presidential election.
"The new Vietnamese government made a wise decision and took a pause in approving such a complicated and controversial deal as the TPP," Vladimir Mazyrin, specialist on Vietnam at the Institute for Far Eastern Studies, told Sputnik.
"There are real reasons behind this move, both economic and political. As for the US, both presidential candidates, Hillary Clinton and Donald Trump, are against the TPP," he added.
Another ambitious project of Obama's administration, the Trans-Atlantic Trade and Investment Partnership (TTIP), has also faced opposition because European countries do not like the terms of the deal. The same situation may be for the Vietnamese government, the expert suggested.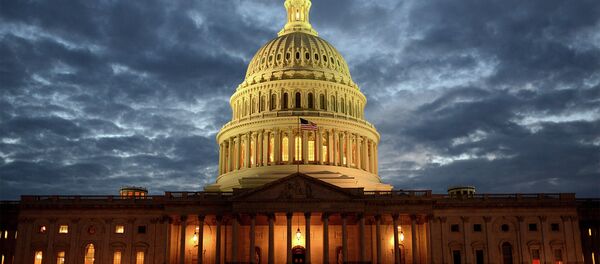 19 September 2016, 05:20 GMT
For example, the TTP deal demands the country establish a new system of labor unions that would not be controlled by the state. Vietnam is unlikely to accept this, he said.
As for economy, the TPP includes lowered quality standards for goods. American transnational corporations are promoting GMO-technologies in the Vietnamese farming industry.
"Agricultural exports are one of the main sources of income for Vietnam. With lower quality standards, Vietnamese products will not be allowed to the European market. They will also be banned from the Eurasian Economic Union. The TPP deal may be very dangerous for many industries of the Vietnamese economy," Mazyrin pointed out.
Ratification of the TTP deal can take up to two years. The new Vietnamese government will have time to decide whether the country need the deal in its current form, the expert concluded.