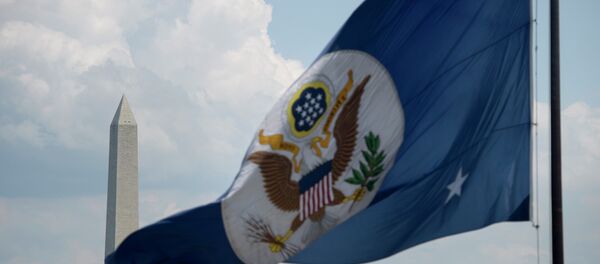 20 September 2016, 01:01 GMT
UNITED NATIONS (Sputnik) — The attack on a humanitarian convoy while delivering aid in Syria's Aleppo governorate has left "many people" dead, UN Under-Secrtary-General for Humanitarian Affairs and Emergency Relief Coordinator Stephen O'Brien said in a statement Tuesday.
"Initial reports indicate that many people have been killed or seriously injured, including SARC volunteers, as a result of these sickening attacks. A SARC warehouse was also hit and a SARC health clinic was also reportedly severely damaged," the statement reads.
UN Secretary-General's deputy spokesman Farhan Haq told Sputnik on Monday that the UN and Syrian Arab Red Crescent (SARC) convoy was struck while delivering humanitarian aid in Syria's Aleppo governorate.
According to the United Nations, at least 18 of the 31 trucks in the convoy were hit. The incident took place near the town of Urum al-Kubra northwest of Aleppo.