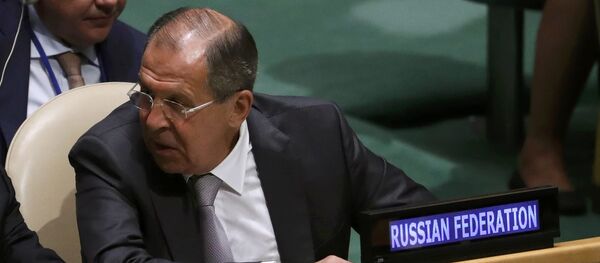 20 September 2016, 18:36 GMT
MOSCOW (Sputnik) — Ahead of the ISSG gathering, Lavrov held a separate meeting with US Secretary of State John Kerry.
"Lavrov emphasized that the United States' fulfillment of its obligations to differentiate the moderate opposition groups and terrorists [in Syria] was a priority, as well as a more active influence of regional sides on the the radical groups," the statement read.
According to the Russian ministry, the members of Syria support group meeting also agreed on the need to ensure full implementation of truce in Syria by all conflicting sides.