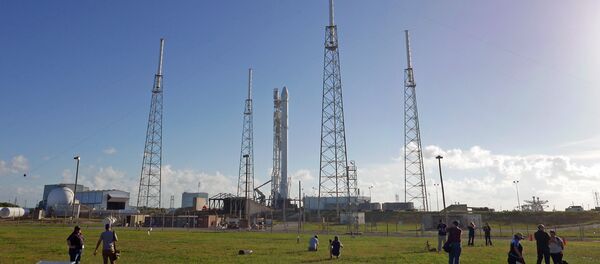 12 September 2016, 16:24 GMT
MOSCOW (Sputnik) — On Saturday, a space industry source told RIA Novosti that the launch of Russia's Soyuz MS-02 spacecraft scheduled for September 23 was delayed due to a technical fault involving a short circuit that was revealed during a test.
"The Russian side has informed the NASA central office of the preliminary plans to launch the manned Soyuz MS-02 on November 1," Koptev told RIA Novosti.
Koptev added that the final decision on the launch date is set to be made by Russia's space agency Roscosmos.
The Soyuz MS spacecraft is due to take two Russian cosmonauts and one US astronaut to the International Space Station (ISS) for the Expedition 49 mission.
The Soyuz MS series is the latest upgrade of the long-serving Soyuz spacecraft with improved communication and navigation systems.