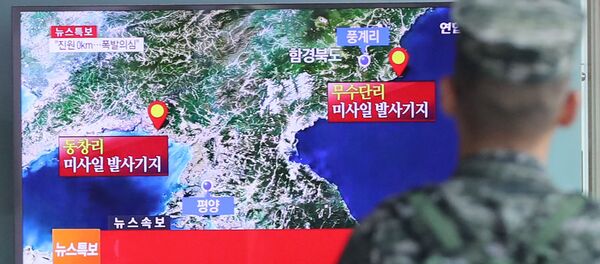 20 September 2016, 14:00 GMT
On September 20, North Korean media announced the successful test of a high-powered rocket engine, which, it was claimed, was overseen by Kim Jong Un. The engine, thought to be required to launch satellites into space, could also be used to launch nuclear weapons toward distant targets, including the US mainland. North Korea has conducted several nuclear tests this year, fomenting suspicion of additional ballistic-missile nuclear weapons tests.
According to Joshua Pollack, editor of the US-based Nonproliferation Review, the rocket engine in question is of the same type used by multi-warhead missiles of the former USSR.
"The engine tested in April appears to be the first-stage engine from the KN-08 [long-range] ICBM displayed on March 9, alongside a nuclear warhead," he said. The new engine has a modified design and "could provide the basis for a significantly larger rocket than before," he added.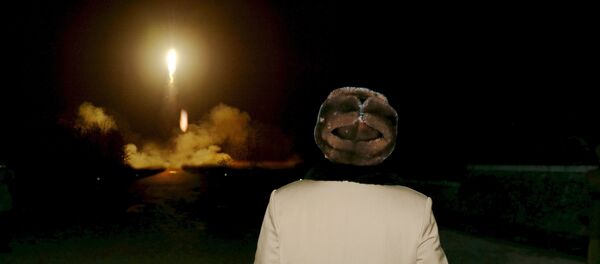 15 September 2016, 15:01 GMT
There are challenges to using a large and heavy rocket similar to an ICBM. A rocket of this kind is not mobile, making it inappropriate for military use, experts say.
"[The additional 40-50 percent of thrust] make it somewhat overpowered for any missile North Korea could put on a mobile transporter," according to John Schilling, aerospace engineer and expert on North Korea's missile program.
"If North Korea were interested in building large, immobile missiles, they would not have devoted so much of their resources to a submarine-launched missile system that is the very antithesis of 'large and immobile,'" Schilling said. "So this engine is likely not meant for a missile at all, but rather a space launch vehicle."
North Korea has continued to conduct rocket development despite five sets of UN sanctions imposed on the country since its first nuclear test in 2006. North Korean leaders have remained unwavering in their devotion to proceeding with their nuclear and space program.