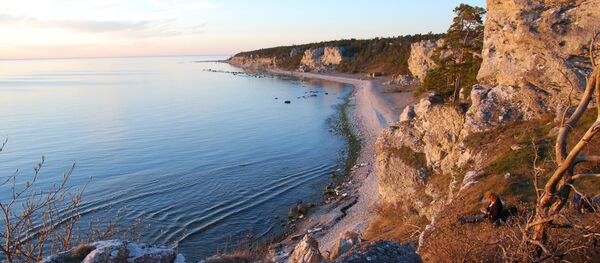 On Monday, Swedish newspaper
Dagens Nyheter
reported that Sweden's awareness of a growing threat from Russia was behind the recent decision to station a permanent garrison on the previously demilitarized Baltic island of Gotland. However, the threat was classified as top secret and was never made public.
However, Swedish Prime Minister Stefan Löfven subsequently denied suggestions that the increased Russian threat was the contributing factor behind last week's decision to station 150 soldiers on Gotland over a year ahead of the schedule. Earlier, Löfven already had to step forward and dismiss similar allegations of Russia's "aggression" against Sweden in 2015.
"I've said it before and it remains unchanged: there is no direct military threat to Sweden," Löfven told news agency TT.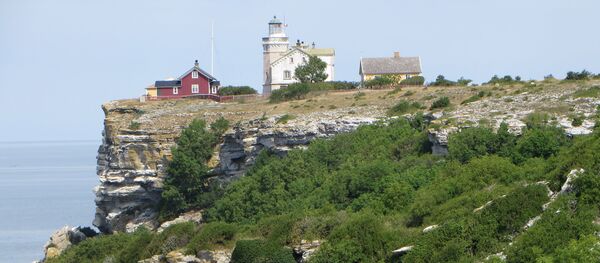 14 September 2016, 09:21 GMT
However, the fictitious "Russian threat" has been exploited numerous times in previous years as a pretext for boosting Sweden's military expenditure and compiling security surveys that openly advocate for the non-aligned Nordic country's NATO membership without ever producing a single proof on Russia's wrongful involvement.
In 2014, Sweden launched a painfully unsuccessful hunt against a "Russian" submarine that allegedly violated Swedish territorial waters off Gotland's coast. The ensuing hysteria was largely based on grainy photographs, produced by Swedish authorities, who ultimately admitted that the military was likely to have stumbled upon its own vessel.
In July 2015, Swedish newspaper Svenska Dagbladet notoriously painted the Russian minesweeping mission on the isle of Bolshoi Tyuters in the Gulf of Finland as "military preparations." The isle was left by Nazis in 1944 and was full of explosives until recently.
"This is a threat and part of a pattern to show that Russia is a military superpower. NATO builds up in the Baltics, and so is Russia," Jan Hallenberg, professor of political science at the National Defense University, told Svenska Dagbladet.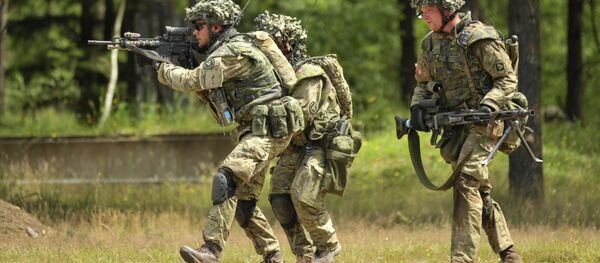 In February 2016, Supreme Commander Micael Bydén told Swedish newspaper
Sydsvenskan
that Russia was launching cyber-attacks and disinformation attacks against Sweden "on a daily basis."
In March 2016, Sweden's Security Police SÄPO stated that Russia was waging a psychological war against Sweden, again citing a looming Russian threat.
"We are not only talking only about the Russian intelligence threat, but also about the Russian security threat in the form of Russian nonlinear warfare through political, diplomatic, economic, information, military and intelligence-related measures," counter-espionage analyst Wilhelm Unge told Swedish national broadcaster SVT.
In April 2016, expert on Russia Vilhelm Konnander suggested that Russian actors were engaged in deliberate psychological warfare against Sweden and other European countries.
"It [the Russian aggression] takes different forms and can be seen in everything from IT attacks and collaboration with right-wing parties to refugee policy. We need a greater awareness to counter the wrongful Russian influence on the Swedish politics and society," Konnander wrote in the Swedish newspaper Dagens Samhälle.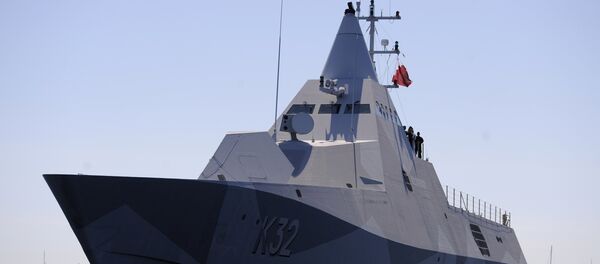 2 September 2016, 12:06 GMT
In May 2016, former Swedish Defense chief Karlis Neretnieks told the Swedish tabloid newspaper
Aftonbladet
that Vladimir Putin's war plan including an invasion of Gotland could be realized in just six hours, using "Trojan horses" and airborne troops. According to Neretnieks, Gotland's defense was insufficient and stood no chance against a Russian aggression.
In July 2016, Swedish newspaper DT suggested that Russian "media manipulation" was a growing threat to Sweden. According to the newspaper, Russian activity in order to mislead the Swedish public and create divisions was increasing.