Throughout the bloody military campaign in Yemen, Riyadh has been accused of continuous human rights violations over its indiscriminate bombing of civilian areas. The United Nations estimates that roughly 10,000 people have been killed in 18 months of fighting. Approximately 3,800 of those casualties are believed to be civilians.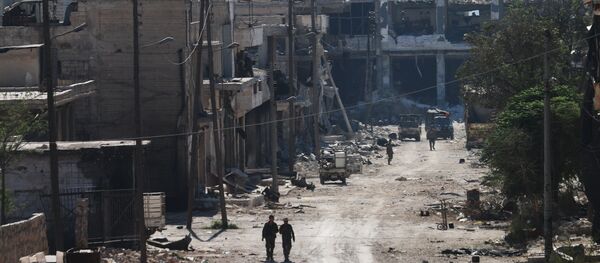 20 September 2016, 13:44 GMT
New evidence on social media suggests that Saudi Arabia may also be using white phosphorus munitions in these attacks, a highly incendiary material that the United States acknowledges it has sold to the kingdom in the past.
While white phosphorus is not banned under international wartime law, there are strict guidelines for its use. For military operations, the chemical can be used in open areas as a smoke screen, but is not to be used as a weapon, given its incendiary nature, which burns human skin to the bone.
An image posted to social media shows a white phosphorus mortar shell that a US official said appears to be American in origin.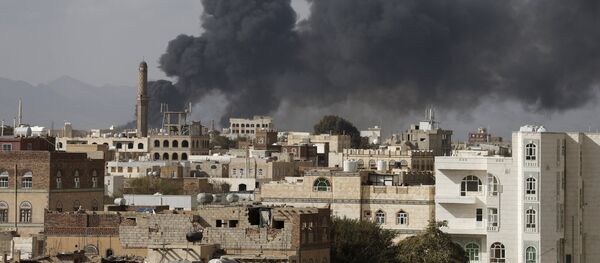 19 September 2016, 21:19 GMT
"The United States expects any recipient of US military assistance to use those items in accordance with international law and under the terms and conditions of any US transfer or sale," said a US State Department official, speaking on condition of anonymity, according to the Independent.
The official added that the State Department is currently reviewing whether Riyadh improperly used the munition.
"If a country is determined to have used US-provided weapons for unauthorized purposes, the US will take appropriate corrective action," the official said.
Frustrated by Riyadh's actions in Yemen, the Obama Administration has taken some steps to limit arms sales to the Middle Eastern monarchy. In May, Washington stopped the sale of nearly 400 cluster bombs, following documented use of the weapon in civilian areas. This week, lawmakers also delayed a highly-disputed $1 billion arms deal to Riyadh.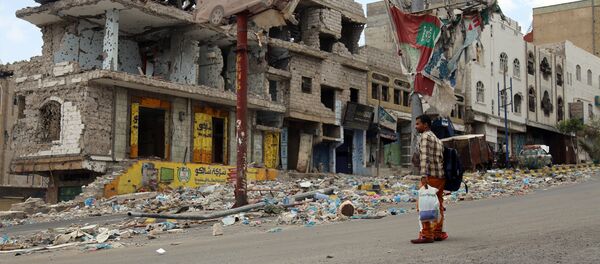 19 September 2016, 09:42 GMT
Still, Washington continues to assist Saudi aircraft with refueling missions and providing intelligence to Saudi forces.
The United States has a history of using white phosphorus, including in Iraq in 2004 and throughout the war in Afghanistan.
"The United States must not provide or sell white phosphorus munitions to Saudi Arabia or any other military that would use them in the Yemen conflict," said Sunjeev Bery, Amnesty International's advocacy director for the Middle East and North Africa, according to the Independent.
"As a major arms seller to Saudi Arabia, the US risks being complicit in Saudi Arabia's likely war crimes in Yemen."