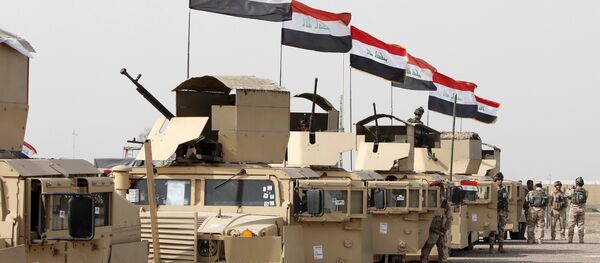 12 September 2016, 10:36 GMT
US ground troops have been transported to the Qayara air base, captured by Iraqi forces last month and badly damaged by US airstrikes as joint forces drive Daesh from the area.
According to unnamed US defense officials quoted by CNN, "the American forces operating there will mainly provide logistics, supplies and support for the Iraqi offensive on Mosul. The move brings US personnel closer to the battle and ISIS' defensive lines."
The base, located some 65 km from the Daesh-controlled Iraqi stronghold of Mosul, will be repaired for the offensive, and provide runways and infrastructure for US air support.
"This is a partnered effort. This is something we're working from both the land component perspective with the Iraqis and clearly ensuring that, as we begin to put some of our airplanes in there (Qayyarah) in the future, that it's got the capabilities that we need," said Lieutenant General Jeffrey Harrigian at the Pentagon.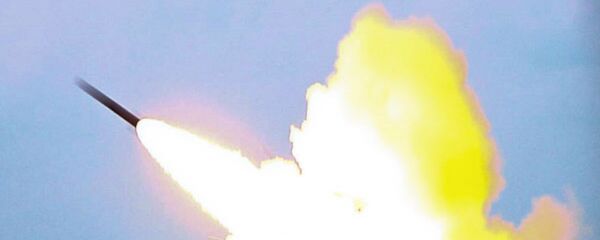 14 September 2016, 00:22 GMT
Several US officials have suggested that the offensive on Mosul will likely begin in October. Although some Pentagon experts say that Iraqi forces are not prepared for an offensive on a scale of a city as large as Mosul, the Iraqi government must move quickly, as it is losing territory to Iraqi Kurds who continue to advance, seizing territory north of Mosul from the terrorists.
Kurdish Peshmerga forces have reportedly reached the vicinity of Mosul, some 7-10 kilometers from the city.
"The Peshmerga are much closer to Mosul than the Iraqi army is," said Peshmerga commander Sheikh Jafar Mustafa.
It is in the Iraqi government's interest to secure as much territory around Mosul as possible. According to Iraqi Prime Minister Haider al-Abadi, the Iraqi forces plan to push Daesh out of Mosul before the end of the year.