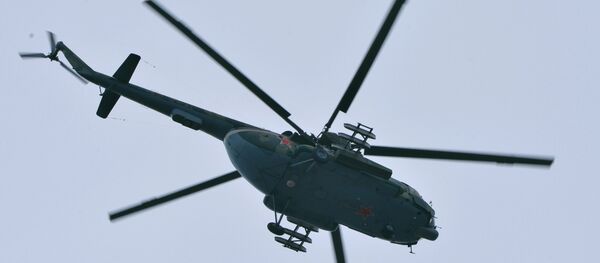 3 September 2016, 15:00 GMT
MOSCOW (Sputnik) — A helicopter of the Russian Emergencies Ministry crashed outside Moscow on Wednesday, an official source told RIA Novosti, adding that three people were feared dead.
"Three people are believed to have died…According to preliminary data, the Mil Mi-8 helicopter disintegrated on impact and cannot be restored," the source with emergency services said.
The source added that the chopper had been carrying out a training mission when it came down four miles southeast of Moscow. A blaze reportedly erupted at the crash site.