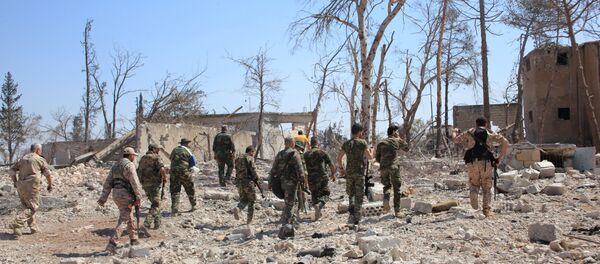 22 September 2016, 08:45 GMT
MOSCOW (Sputnik) — Russia is categorically against implementing a no-fly zone in Syria and calls for solutions that benefit all conflicting parties, Russian Deputy Foreign Minister Sergey Ryabkov said Thursday.
"There are talks again, including at a very high level, of enforcing a no-fly zone over Syria to stabilize the situation. This solution is completely unacceptable to us. We saw what such measures led to in other parts of the world,' Ryabkov told RIA Novosti news agency.
Ryabkov urged all sides in Syrian conflict to stop derailing the peace plan brokered by the United States and Russia on September 9.
According to Ryabkov, the implementation of Syria ceasefire by all conflicting parties will top discussion agenda at Syria Support Group meeting on Thursday.