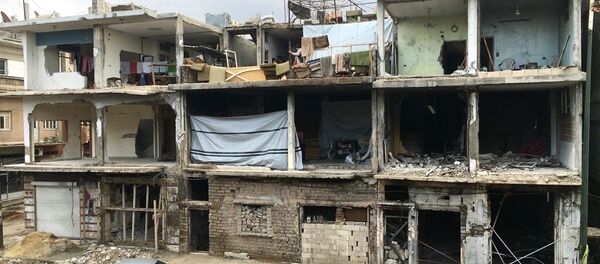 22 September 2016, 14:27 GMT
MOSCOW (Sputnik) — Syrian militant groups have carried out 350 attacks against the government troops since the proclamation of the ceasefire regime in the country, Russian Foreign Minister Sergey Lavrov said Friday.
"What happened after September 12, when the document entered into force? 350 attacks from the opposition side have been carried out by the Nusra Front against the government forces," Lavrov said at a press conference following his address to the UN General Assembly.
Such situation and the failure to meet troop withdrawal obligations make any truce meaningless, the minister added.
On September 9, US Secretary of State John Kerry and Lavrov brokered a ceasefire in Syria that took effect three days later. The agreement called for unimpeded delivery of humanitarian aid and stipulated that only designated terror groups would be targeted in military strikes.
On Monday, the Syrian army declared the end of ceasefire regime blaming militants for numerous violations that made the cessation of hostilities unreasonable.