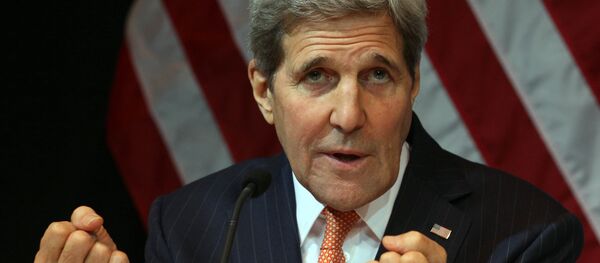 23 September 2016, 14:47 GMT
MOSCOW (Sputnik)
–
Russia hopes that the next US president will be more committed to ratification by his country of the Comprehensive Nuclear-Test-Ban Treaty (CTBT), which Moscow has already ratified, Russian ambassador to the United Nations Vitaliy Churkin said Friday.
"We hope that the next president of the United States will be more strident in his commitment to [CTBT] ratification," Churkin said at the UN General Assembly noting that Washington failed to ratify the treaty under the administration of President Barack Obama.
Earlier in the day, UN Security Council has adopted a resolution in support of the early enforcement of the CTBT.
The CTBT was finalized in 1996 and has been signed by the United States and 182 other countries. It was ratified by 166 countries but is yet to be ratified in Washington. To enter into force, the CTBT requires ratification by all 44 states listed in the annex. At present, the treaty is ratified by 36 countries, including the three nuclear weapons possessor states — Russia, France and the United Kingdom.
The Comprehensive Nuclear-Test-Ban Treaty provides for a legally binding global prohibition against nuclear explosive tests or any other nuclear explosions.