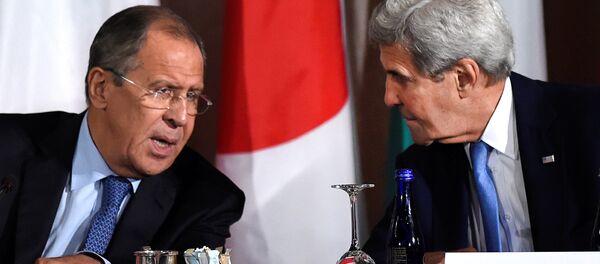 23 September 2016, 08:20 GMT
Iranian President Hassan Rouhani stated that a no-fly zone in Syria will serve to only strengthen foreign-sponsored terrorists in Syria.
"A no-fly zone (in Syria) will benefit terrorists, who have everything expect for military aircraft," Al-Masdar News quoted Rouhani as saying during a presser after his speech at the 71st United Nations General Assembly session in New York on Thursday,.
"They have mortar shells, tanks, missiles and armored personnel carriers. They have cannons and artillery batteries but no warplanes. The creation of a no-fly zone is not the right step. This is an ill-advised suggestion," the Iranian president added.
This view was echoed by Alastair Crooke, who is also the founder and director of the Conflicts Forum, an organization that advocates for engagement between political Islam and the West.
"It makes very little sense. Unless you want to shift the balance in favor of the jihadist forces on the ground, which may be partly the purpose of that,' he said in an interview with RT.
Crooke further explained that the 'no-fly zone' is really "very much one-sided" move because the US is not capable of controlling the jihadists in Syria.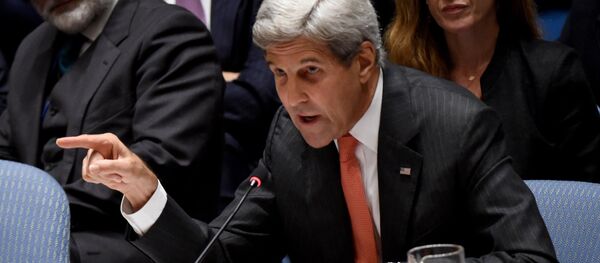 22 September 2016, 08:26 GMT
"They may think they have some sort of control but in practice it is not," the former MI6 agent said.
All of the groups, he noted, have already denied the ceasefire from the outset: they won't participate because, they are not part of it.
"They've recently been rearmed, regrouped and had more forces added to them. So, what we can expect from a 'no-fly' zone is renewed ground fighting," he told RT.
Similar view was earlier expressed by Jim Jatras, a former US diplomat and foreign policy adviser to the Senate GOP leadership, who called it opportunism.
"How does grounding the Syrian Air Force and Russian Air Force…defeat ISIS, defeat Al-Qaeda? It doesn't. In effect, they would be the beneficiaries of these policies," Jatras said in his interview with RT.
Alastair Crooke however explained why then the US is not interested in any objections.
"It is a geopolitical war. It is not a war about Syria or in Syria; this has become a geopolitical conflict between two opposing sides," he said.
"This is just the war of narratives that the West is very good at because it controls completely the mainstream media," he finally stated.