In an op-ed for the independent news site PolitRussia, Novitsky noted that the festival might have remained an obscure national event, were it not for all the noise and social outrage that it managed to cause, throughout Italy and across Europe. "It turned out that not all Italians are prepared [to have children]; moreover, some perceive the new holiday as an insult to their personal feelings and to their dignity," the columnist explained.
"It's no secret," the journalist added, "that gradually, Italy, together with almost all of Europe, is dying out. As a rule, Europe's indigenous inhabitants tend to create small families, in which the presence of even two children has become rare."
Naturally, "social scientists are concerned about this, because against the background of the sharply escalating migration crisis, indigenous Europeans, with such attitudes toward children, face almost the prospect of disappearing from the ethnic landscape of Old Europe in the coming decades."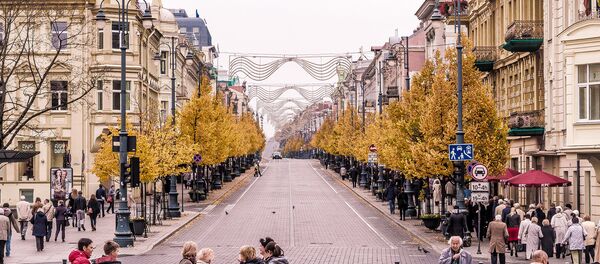 23 September 2016, 13:54 GMT
The main issue, Novitsky suggested, is that Italians, and Europeans in general, "look disparagingly toward the institutions of family and motherhood, to the point where some consider it almost a relic of a barbaric, undemocratic past. This, according to the Italian leadership, is a key problem in the current situation."
Accordingly, in the summer, Italian Health Minister Beatrice Lorenzini announced that September 22 would mark a new holiday – Fertility Day. Cities across Italy would stage round table discussions, concerts and lectures devoted to popularizing family values, the institute of family and the concept of motherhood.
"The idea seemed good enough, but Lorenzini's initiative was soon met with an abnormally violent reaction from many Italians," the commentator noted. "The minister's Twitter page was inundated with angry messages from Italians who, as it turned out, saw the holiday as the promotion of sexism and even fascism, saying that the information campaign and the holiday that was part of it was insulting and humiliating for people who consciously or due to their physical features cannot or do not want to have children."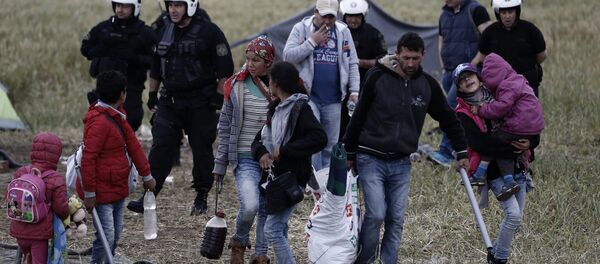 19 September 2016, 09:23 GMT
"Of course the broader international community was not left out either," Novitsky added. In planning for the holiday, the government did in fact seek to attract interest from outside. The only problem, the commentator suggested, was that "for some strange reason, it ended up attracting the attention of the feminist movement and of left-wing activists, who became the spokespeople actively sought after by leading mainstream Western media outlets."
"Neither were Italian journalists left behind; some publications dubbed the celebration an 'echo of the country's fascist past', pointing to propaganda posters from the Mussolini period which encouraged women to 'give more children to the motherland'."
"And here," according to Novitsky, "is where the main paradox arises: Italians complain that the state doesn't provide enough financial support for them to have children (with allowances for one child amounting to €160 a month). And it's true, by European standards this is a small sum."
"However, it's also necessary to understand that, guided by progressive liberal values, many Europeans see themselves as self-sufficient mothers who do not need a man to raise a child. And it's for this reason that the monetary issue is considered so important."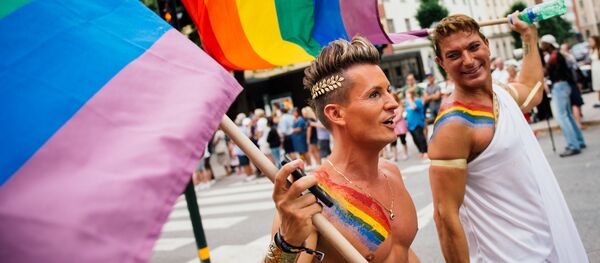 14 September 2016, 13:54 GMT
Furthermore, "many complain that few employers want to hire women and then have to pay for maternity leave. As a rule, this nuance is discussed even before the employment decision is made – prospective employees honestly say that in case of pregnancy, they will have to resign 'by their own volition'."
"It is in this context," the journalist suggested, "that the demographic boom which occurred in the 1950s and 1960s in Italy becomes so interesting. At that time, the country was quickly urbanizing, as poor rural families moved to the city to earn a living, and as a rule, to engage in heavy physical labor so that their children could 'see a better life'. And at that time, for the next several decades, everything was in good shape with the country's demographics."
Today, Novitsky added, that situation is coming full circle, except in a direction that could worry Italians.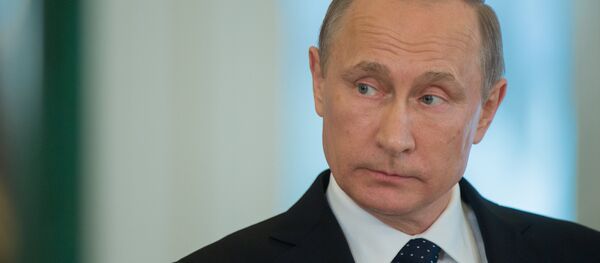 18 September 2016, 13:01 GMT
"Now, instead of poor rural Italians, the country's major cities are seeing the arrival of migrants from the Middle East and Africa, Albania, Romania, and elsewhere. For them, 160€ in benefits per child is enough, since as a rule, the mothers in these families do not work at all, while husbands bring in some additional income."
"Now it is [these immigrants'] turn to ensure that their children see a better life, and for this reason, the traditional Old Europe is apriori doomed to ethnic strife – because the problems common for Italy are common for the entire continent," the commentator concluded.