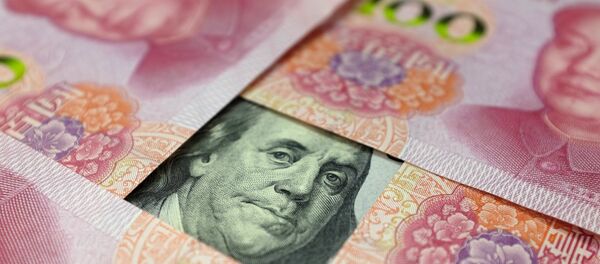 19 September 2016, 17:19 GMT
According to the agency's Tuesday report, up to 21 percent of China's loan pool is "non-performing loans," (NPLs) which means debtors are struggling to make the repayments. At the same time, only 1.8 percent of loans were classified as bad ones by state authorities last June.
Moreover, Beijing's reliance on credit growth for providing near-term GDP increase could exacerbate existing problems, Fitch stressed, as it "will increase the size of asset-quality problems in the financial system."
"There seems a high likelihood that banks' NPL ratios will continue rising over the medium term, in light of this discrepancy," the report stated. "There are already signs of stress, most obviously in the increased frequency with which banks are writing off or offloading loans, such as those to asset-management companies."
As of the late 2015, Chinese debt made up 243 percent of the national GDP with a prospect of reaching 269 percent on a condition of debt continuing to grow.
The latest statistical data also revealed that loans will be increasing by 13 percent annually, surpassing the pace of the GDP growth that stands at 6.5 percent as of now.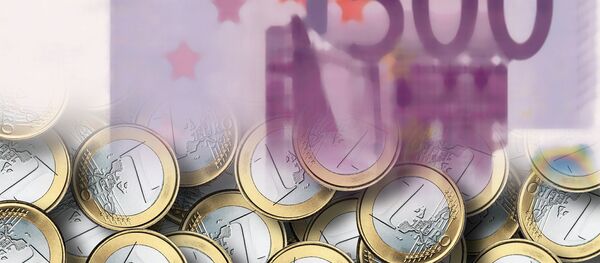 14 September 2016, 15:19 GMT
Liquidation of bad loans would cost China some $2.1 trillion, if the country's financial sector moved to address the problem immediately, the report assessed. In longer perspective, however, dealing with the growing economic pressure would require the government taking some drastic measures such as writing off debts or expanding repayment terms.
Still, some experts are skeptical about the Fitch's assessments. Senior economist at Commerzbank's Singapore Hao Zhou said that the problems of Chinese financial system are caused by the shadow banking sector and aren't big enough to plunge the economy.
"The size [of shadow banking] is about 12 to 15 per cent of the overall banking [industry] and most of the shadow banking assets are related to bonds and cash products, which is seen as a low-risk product," he said in an interview with City A.M.