Earlier this week Donald Trump's campaign failed to respond to an invitation to meet with Ukrainian President Petro Poroshenko setting off alarm bells among the Beltway elite that the Republican nominee may have a negative position towards the official who has been embraced by Western establishment leaders in their bid to isolate Russia.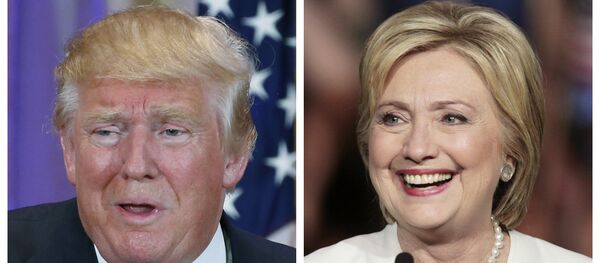 25 September 2016, 18:39 GMT
On Sunday, the Ukrainian President sat down with CNN's Fareed Zakaria to express his discontent with Trump and make clear his preference for a Clinton presidency while downplaying the possible diplomatic slight by the Republican nominee who flew all the way to Mexico to meet with President Enrique Pena Nieto, but would not even meet Poroshenko in his office in Trump Tower while the Ukrainian President was in New York for the United Nations conference.
Poroshenko nonetheless said that he did not feel that Trump had refused to meet him or that his country perceived it as a diplomatic slight instead saying "as far as I understand our schedule was so stressed that we should find out a window for [meeting]."
The Ukrainian leader pressed on whether the Trump campaign even responded to his inquiry sidestepped the question saying "We were ready to meet and have a dialogue, but they didn't find a place in the schedule that would be good for both of us" before boasting about the fact that he met with 22 heads of state while in New York.
Poroshenko had a visibly fonder opinion of Hillary Clinton saying that he had worked with her previously and had known her since the end of her husband's term as US President.
"I've known her for maybe 16 years. We have an intensive dialogue dating back to when we launched together the strategic cooperation between the United States and Ukraine and I can confirm that she is very well informed," said Poroshenko.
The interview turned more adamantly anti-Trump towards the back end of the segment with Poroshenko directly debating a position taken by the bombastic billionaire turned Republican nominee that Russia is only in Ukraine in "a certain way" alluding to the presence of volunteers and pro-Russian Ukrainians as opposed to an assembled military force.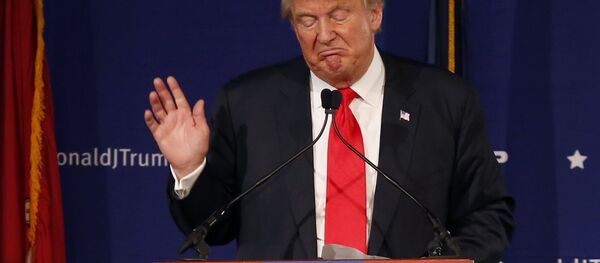 25 September 2016, 18:33 GMT
Poroshenko fired back suggesting that Trump failed to fully grasp the complexities of the situation between Russia and Ukraine pointing to an incident that occurred two years ago in 2014 when 10 Russian paratroopers were captured just inside the Ukrainian border. The paratroopers claimed that they had gotten lost meanwhile Ukraine alleged that they were supporting an offensive.
The Ukrainian President appeared to have contorted Trump's assessment which pertained to the present realities on the ground by referring to the incident over two years ago on August 25, 2014.