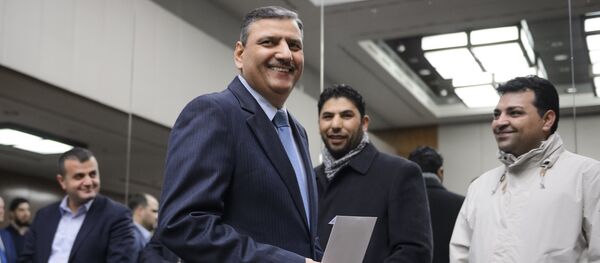 25 September 2016, 20:55 GMT
UNITED NATIONS (Sputnik) — Dozens of women and children were killed in Aleppo since the beginning of the Syrian army's operation in the city, UN Special Envoy for Syria Staffan de Mistura said on Sunday.
"Information received from sources on the ground, allegedly due to airstrikes on AOG-held areas, suggest the following numbers to date – we can't verify them but these are the figures we are seeing at the moment: 213 fatalities in Aleppo province, 139 fatalities in eastern Aleppo, 74 fatalities in rural Aleppo, all including dozens of women and children," De Mistura said at the UN Security Council.
On Sunday, the UN Security Council convened for an extraordinary meeting to discuss the situation in Aleppo, where the Syrian government forces are carrying out an offensive against Jabhat Fatah al Sham, formerly known as al-Nusra Front and the so-called armed opposition groups.
Fighting in Aleppo intensified after the Syrian army declared an end to the week-long ceasefire on Friday, blaming militants for numerous violations that made the cessation of hostilities unreasonable.