BERLIN (Sputnik) — According to him, Turkey, Qatar, Saudi Arabia, Israel and the United States have provided the Jabhat Fatah al Sham group with military advisers and experts in usage of satellites and rockets, reconnaissance and thermographic cameras.
"The United States supports the [Syrian] opposition, but not directly. They [Americans] support the countries, which support us. However, we are still not satisfied with this support. They should support us with sophisticated weapons. We are winning battles thanks to TOW missiles… We receive tanks from Libya via Turkey. The [Assad's] regime surpasses us only with the combat aircraft, missiles and missile launchers… We have taken control over some areas thanks to US TOW missiles… which were delivered to us directly," Al Ezz told the Kolner Stadt-Anzeiger newspaper in an interview published on Monday.
Earlier on Monday, Russian Foreign Minister Sergey Lavrov said that Moscow could hardly trust the US-led coalition's actions against terrorist groups in Syria as it exclusively targets the Islamic State (IS) jihadist group and bypasses the group formerly known as the Nusra Front.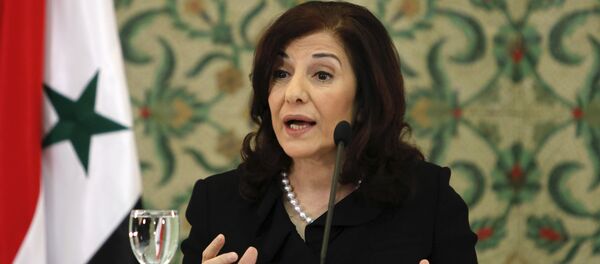 26 September 2016, 18:57 GMT
Addressing the UN General Assembly on September 22, Syria's Foreign Minister Walid Muallem said that a recent air strike delivered by the US-led coalition on the Syrian forces in Deir ez-Zor proved Washington was complicit with terrorist groups in the war-torn country.
Syria has been mired in civil war since 2011, with government forces loyal to President Bashar Assad fighting a number of opposition factions and extremist groups, including Islamic State and Jabhat Fatah al Sham, which are both outlawed in Russia.