MOSCOW (Sputnik) — On Friday, Augusto Santos Silva official met Russian Foreign Minister Sergei Lavrov on the sidelines of the UN General Assembly in New York.
"We discussed bilateral relations and decided to increase the number of flights between Moscow and Lisbon, we are also preparing a new agreement on economic and technical cooperation — it could be signed this year," the minister told Russia's Kommersant newspaper in an interview.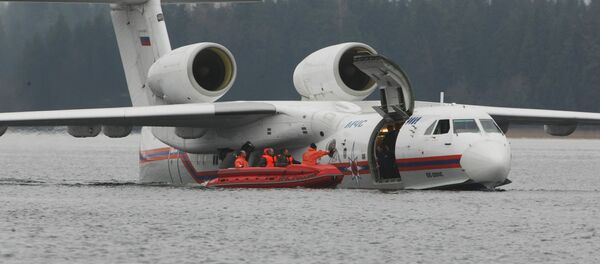 6 September 2016, 08:54 GMT
He added that the trade turnover between the two states grew by 23 percent in the first three months of 2016 on a year-on-year basis.
Santos Silva added that he expressed gratitude for Russia's help in the fight against wildfire in Portugal during the meeting with Lavrov.
Russia's two Beriev Be-200 amphibious aircraft arrived in Portugal on August 13 to assist the country in battling wildfires, following the corresponding request made by Lisbon. The aircraft completed firefighting operation in Portugal forests on September 26.