WASHINGTON (Sputnik) — The United States has expressed concern the referendum is an exercise of political brinkmanship that could eventually lead to an attempt by Republika Srpska to declare itself independent of Bosnia-Herzegovina.
"The United States condemns this illegal referendum and will support local institutions as they seek to hold the RS leadership accountable for undermining the rule of law and obstructing implementation of the Dayton Peace Accords," Toner said in the release on Monday.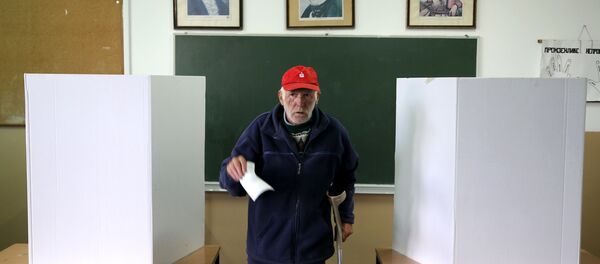 26 September 2016, 16:17 GMT
The release urged all parties in Bosnia-Herzegovina to refrain from further divisive actions and rhetoric, and focus on urgently needed social, political and economic reforms.
The referendum occurred in response to a decision by the Bosnia-Herzegovina Constitutional Court to strike down a holiday held on January 9 marking the founding of Republika Srpska in 1992.