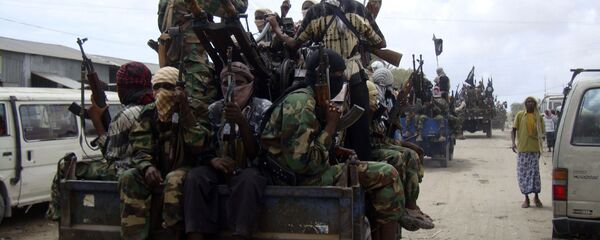 WASHINGTON (Sputnik) — The airstrike targeted armed al-Shabaab fighters who threatened the safety of the Somali force and US advisors, according to the AFRICOM.
"The US [forces] conducted a self-defense strike to neutralize the threat, killing four (4) enemy fighters," the release stated on Tuesday.
Somalia has been experiencing violence since the country devolved into civil war in the early 1990s. The state's collapse provided a breeding ground for warlords, pirates and the al-Qaeda-associated al-Shabaab.