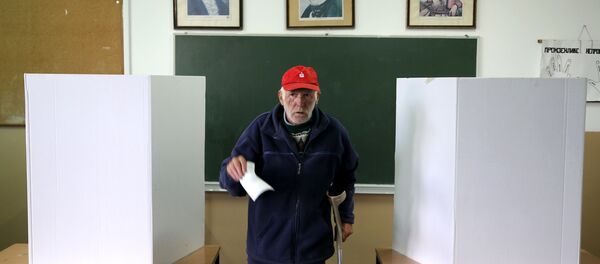 26 September 2016, 16:17 GMT
A Bosnia and Herzegovina court and the European Union have declared the vote illegal, media reported.
Republika Srpska does not agree to celebrate March 1 as the national day of Bosnia and Herzegovina; for on that day in 1992 the Bosnian parliament proclaimed the independence of Bosnia and Herzegovina without consulting the Bosnian Serbs, who refused to break away from Federal Yugoslavia.
As a result, Republika Srpska proposed a different date for its own national holiday, January 9, which is the anniversary of Bosnian Serbs declaring independence in 1992.
In November 2015 Bosnia's Constitutional Court revoked this decision as unconstitutional, so it was decided to put the matter to a referendum, which was also banned.
Meanwhile, politicians in and outside the country are divided on this issue.
Russia supports the Bosnian Serbs' right to express their opinion on such an important issue. Meeting with Bosnian Serb President Milorad Dodik in Moscow ahead of Sunday's plebiscite, President Vladimir Putin said that people have a right to voice their opinion and wished Republika Srpska every success in the upcoming referendum.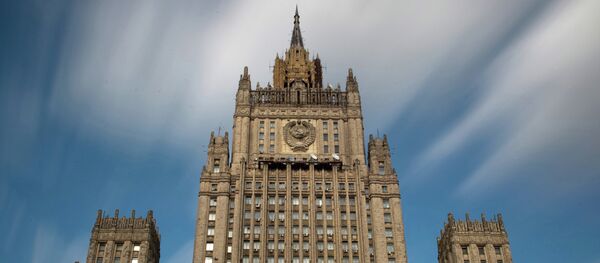 Meanwhile, Bakir Izetbegovic, the Bosnian Muslim member of Bosnia's tripartite presidency, lashed out at the referendum and at Republica Srpska's president Milorad Dodik. He warned that the latter would someday share the fate of Saddam Hussein, Muammar Gaddafi and Slobodan Milosevic.
Other Possible Referendums
When asked about other referendums the Republika Srpska could organize in the future, Dodik did not rule out one on the republic's breakaway from Bosnia and Herzegovina.
The authorities in Sarajevo fear that Republika Srpska may vote against Bosnia's bid to join NATO.
"If the people of Republika Srpska, which NATO bombed [in 1999] say they want a referendum I have nothing against it, but in any case we are going to ask the people," Dodik said.
In an interview with Sputnik, Milos Solaja, a university professor in  Banja Luka, said that "In Bosnia and Herzegovina we see the pyramid of Western politics tumbling down, that's why the collective West was against this referendum."
"They know that this referendum has an advisory nature, but they have been stung to see that their policy is not working."
He added that  from now on every decision taken by Sarajevo or international institutions will have to keep in mind the interests of Republika Srpska.
"We need to sit down together without any direct foreign participation and decide exactly what kind of system we want to have here," Professor Solaja said.