Calling Russia "the greatest threat" to America's national security or describing its behavior as "assertive" and "alarming" to secure more funds would certainly not look as convincing if the deal negotiated by Russian Foreign Minister Sergei Lavrov and US Secretary of State John Kerry would have been fully implemented. In that case, the US and Russian Armed Forces would have been compelled to coordinate their counterterrorism operations in Syria at an unprecedented level.  
"My view is that the Pentagon was dead set against it. They have their own bureaucratic self-interest in not having cooperation with Russia, which is extremely important to them; the reason being that they're in a so-called new Cold War with Russia and they're getting a lot of Congressional money based on that promise," investigative journalist Gareth Porter told RT. "So they don't want to have that promise challenged by this idea of close cooperation militarily with Russia in Syria."
This is not what America's civilian leadership had in mind. The White House and the State Department have made a remarkable effort to work with Russia on resolving the five-and-a-half-year conflict that claimed more than 280,000 lives, left half of Syria's population displaced and sparked a major refugee crisis in Europe.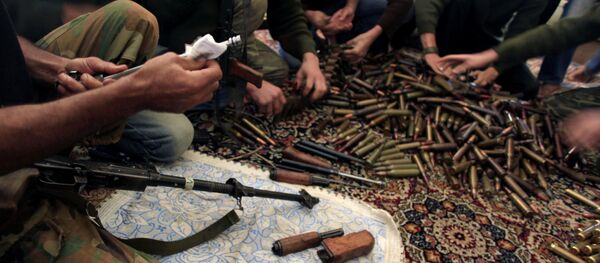 28 September 2016, 09:18 GMT
"I think Kerry was following the orders of the President on this. It's clear President Obama has been committed to cooperation with Russia as the primary aspect of the US strategy in Syria for the past year roughly," Porter noted.
For its part, the Pentagon "has been openly sort of sniping at that whole strategy" for much of 2016, he added.
Fyodor Lukyanov, editor-in-chief of the journal Russia in Global Affairs, echoed these sentiments, saying that there are conflicting views in Washington on how to deal with the Syrian crisis. "The State Department and President Obama genuinely want to see progress on Syria, while the Pentagon has made every effort to sabotage the conclusion of the agreement," he told the Russian newspaper Vzglyad.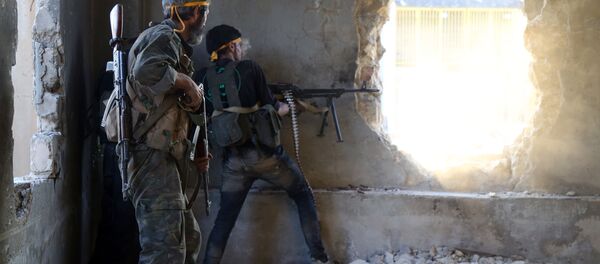 28 September 2016, 07:29 GMT
The analyst further said that the situation in Syria has come to a dead-end. In his view, this has nothing to do with the
Lavrov-Kerry deal
, but rather with the existing balance of power that he called "classic for this type of conflicts."
"Clearly, not a single stakeholder is capable of securing a military victory [in Syria]. No one has enough resources [to win]. However, no one is ready to commit to the political resolution of the conflict, because they still hope that they will be able to change the situation on the battlefield," he explained.