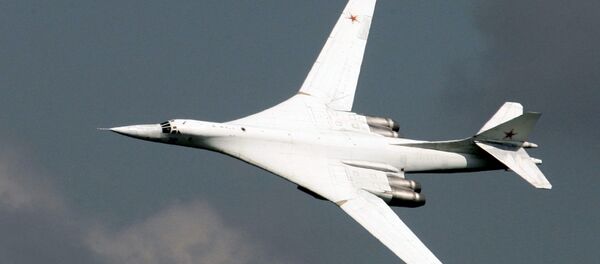 28 September 2016, 06:24 GMT
Cooperation between the Russian Aerospace Forces and the Syrian military has proven the efficiency of combat activity coordinated by a foreign air force and a national army, Former Syrian Information Minister Mehdi Dakhlalla said.
According to him, the cooperation resulted in the destruction of over 1,000 of the most dangerous Daesh and al-Nusra Front militants.
Moscow started its anti-Daesh operation in Syria on September 30, 2015. Unlike the US-led coalitions' efforts in the country, Russia's campaign has been authorized by Damascus and is conducted in close cooperation with the Syrian military.
"Cooperation between Moscow and Damascus as well as Russia's respect for Syria's sovereignty helped prevent many unwanted events, including a foreign intervention of Syria and a violation of the Syrian people's right to define their own future," Dakhalla told Sputnik.
According to the politician, by waging the war on terrorism, Russia and Syria are "protecting humanity from the terrorist threat" despite other countries trying to take control over the situation in the war-torn country.
He pointed out that only Russia has carried out diplomacy which does not violate international legal norms and which complies with all UN resolutions on the Syrian dossier.
"Resolutions 2253 and 2170 are the two resolutions that bind the international community to fight terrorism and freeze all sources of terrorism funding," he added.