The United Nations' Working Group of Experts on People of African Descent (UNWGEPAD) gave their report to the UN Human Rights Council on Monday, their findings based on a January tour of several US cities with sizeable black populations, including Chicago, Baltimore, New York City, the Jackson, Mississippi area and Washington DC.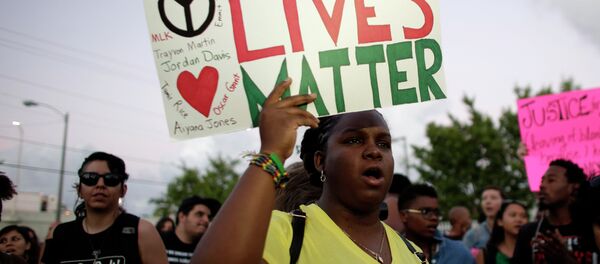 11 August 2016, 20:52 GMT
UNWGEPAD reported that there remain systemic obstacles that prevent black Americans from taking advantage of the full spectrum of constitutional human rights: 
"Despite substantial changes since the end of the enforcement of Jim Crow and the fight for civil rights, ideology ensuring the domination of one group over another, continues to negatively impact the civil, political, economic, social and cultural rights of African-Americans today." 
The report noted ongoing incidents of police violence and criminal justice policies, praising the recent end to "stop-and-frisk" in New York City, and the removal of criminal history questions from job applications. The report also highlighted efforts by the Chicago city government to hold officers accountable for extrajudicial killings in the wake of the death of Laquan McDonald.
The group stressed the need for the US to critically address an "alarming" number of police killings, comparing them to the lynchings of the past and linking the statistic to the overrepresentation of blacks in the criminal justice system.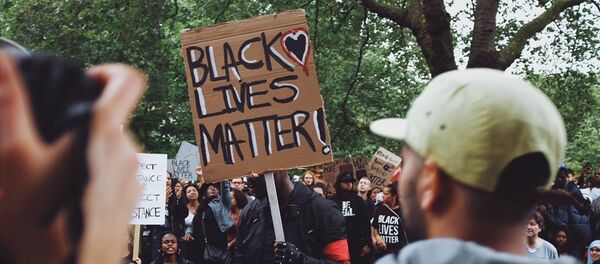 "Contemporary police killings and the trauma it creates are reminiscent of the racial terror lynching of the past. Impunity for state violence has resulted in the current human rights crisis and must be addressed as a matter of urgency," the report reads. 
Netfa Freeman, a Washington-based activist with Pan-African Community Action (PACA), hosted the working group when they came to the US capital. In an email to Sputnik, Freeman called the report a "positive reflection" that is the "product of decades of work and struggle by African people in the US."  
Freeman noted the significance of the report being published in the midst of a national prisoners' strike and the movement for Black Lives, which he says exposes how "the US government is complicit with a transnational oligarchy in the exploitation and repression of African people."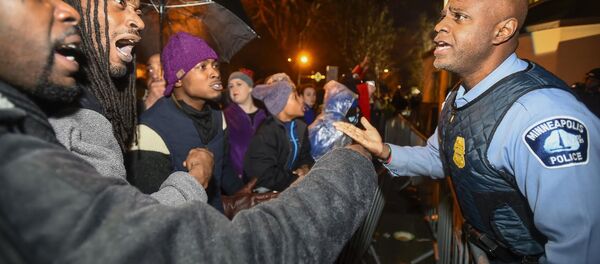 24 November 2015, 07:38 GMT
He told Sputnik that reparations are necessary, as they would  "move [African Americans] closer to a more critical examination of what we can and can't expect from this system when it comes to 'repairing' us as a people. 'Repair,' being the root word in reparations."
In its recommendations, UNWGEPAD called for policies to increase the quality of life and encourage systemic equity for African Americans. The group called for government action on education, employment, food security, LQBTQ issues, mass incarceration and called for the implementation of a "National Action Plan for Racial Justice."