After months of escalation in the South China Sea, this week showed signs that tensions between Washington and Beijing were, at last, abating. On Thursday, two US warships were granted permission to dock in Hong Kong, mere months after the USS John C. Stennis was forbidden from doing so.
That goodwill has been quickly squandered.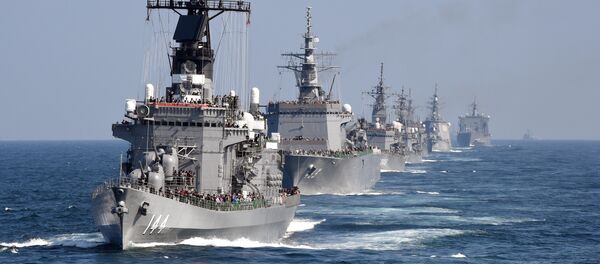 30 September 2016, 00:30 GMT
"[The US] remains the region's strongest military and security partner of choice," Defense Secretary Carter said while onboard the USS Carl Vinson in San Diego, California, according to International Business Times.
He added that the Pentagon plans to "sharpen our military" edge in the Asia-Pacific, claiming it is "the most consequential region for America's future."
The US and its Pacific allies have objected to Beijing's construction of a series of artificial islands in the South China Sea, concerned that they are being used to establish an air defense zone. China maintains it has every right to build within its own territory and that the islands will be used primarily for civilian purposes.
The US Navy has conducted a number of provocative "freedom of navigation" patrols within the 12-mile territorial limit of these islands, despite China's repeated calls for calm.
In April, the aircraft carrier USS John C. Stennis had a port call permit request rejected, with Chinese officials stressing that such requests are granted on a case-by-case basis. The fact that two amphibious assault ships, the USS Bonhomme Richard and the USS Green Bay, were granted the same request only five months later was seen by some as a thaw in relations.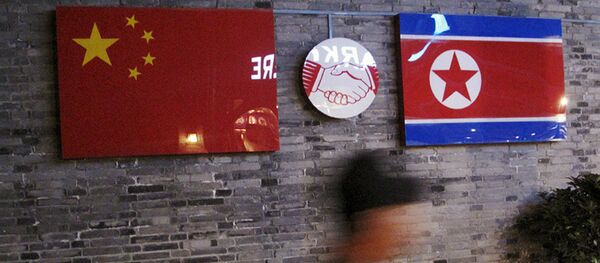 29 September 2016, 17:17 GMT
The Pentagon will likely perform increased military patrols with Japan, which recently voiced its support for US operations in the region.
"Japan, for its part, will increase its engagement in the South China Sea, for example, Maritime Self-Defense Force joint training cruises with the US Navy and bilateral and multilateral exercises with regional navies," Japanese Defense Minister Tomomi Inada said earlier this month.
A highly-contested region through which roughly $5 trillion in international trade passes annually, most of the South China Sea is claimed by China, though there are overlapping claims by Brunei, Taiwan, the Philippines, Vietnam, and Malaysia.
Neither the United States nor Japan have any claims in the South China Sea.