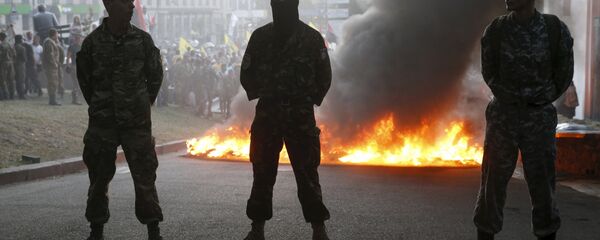 MOSCOW (Sputnik)
–
The committee, which opened a criminal case on extremism against the group's leaders, said the Right Sector leaders and activities "systematically plan and commit crimes against Russia, its citizens and diplomatic missions in Ukraine, as well as against Russian-speaking civilians" since at least 2014.
"While in Ukraine, [Dmytro] Yarosh, [Andriy] Tarasenko, [Andriy] Stempitskyy… and other leaders of the Right Sector's structural divisions continue to carry out criminal actions at the Ukrainian leadership's tacit approval and promotion," the committee said in a statement.
It noted that the far-right group housed structural divisions in each of Ukraine's regions, as well as cells established in European and North American countries.