WASHINGTON (Sputnik), Leandra Bernstein — On Wednesday, US Secretary of State John Kerry warned that Washington would cut off ongoing engagement with Moscow, if it failed to uphold its commitments under the September 9 Syrian ceasefire.

30 September 2016, 18:54 GMT
"Under these circumstances, of course, without Russia and without the United States, it will be very difficult to find a solution there," Bozkir said on Friday of recent US threats to suspend engagement with Russia on Syria.
Bozkir, a member of Turkey's ruling AKP party, encouraged US and Russian officials to address the "very critical issues" surrounding Syria "face to face," rather than discussing the issues through press statements.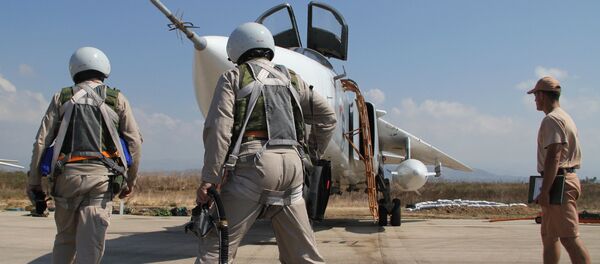 30 September 2016, 18:48 GMT
The latest Syrian ceasefire broke down with violations on all sides of the conflict shortly after its implementation under the auspices of the US-Russia co-chaired International Syria Support Group (ISSG).
Turkey is among the members of the ISSG and part of the military alliance fighting the Islamic State in Syria.
US officials claim that Russia did not fulfill its commitment under the ceasefire agreement by failing prevent the Syrian government siege on the city of Aleppo. Russian officials have pointed to the US failure to disentangle moderate Syrian opposition from terrorist elements, as negotiated under the September 9 agreement.