MOSCOW (Sputnik) — Turkish police have arrested 15 individuals, including professors of local university, in the eastern city of Izmir over alleged links to Fethullah Gulen Terrorist Organization (FETO), which Ankara believes to be behind the July coup attempt, local media reported Saturday.
A total of 23 warrants were issued with other suspects remaining at large, the Yeni Safak newspaper said.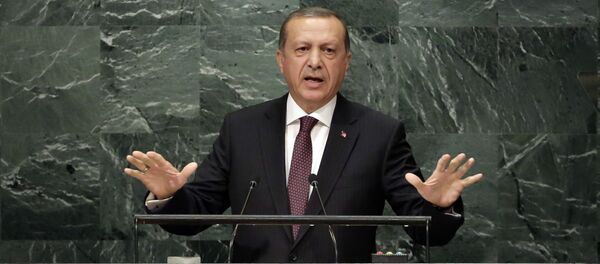 30 September 2016, 00:10 GMT
On July 15, an attempted coup took place in Turkey, but was suppressed the following day. Over 40,000 people have been detained since the attempted overthrow of the Turkish government that led to over 260 deaths.
On Thursday, Turkish President Recep Tayyip Erdogan said that the state of emergency in the country, imposed in July, could be extended for another three months.