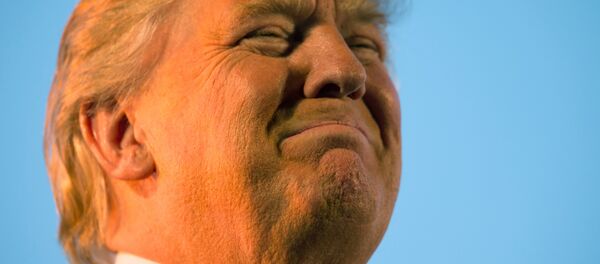 1 October 2016, 18:16 GMT
MOSCOW (Sputnik)
–
Media reports on Republican Party nominee Donald Trump's loss of nearly a $1 billion in the 1990s, which as a result allowed him to escape from paying taxes for nearly 18 years, reveal his "colossal" business failure, Democratic nominee Hillary Clinton's election campaign manager Robby Mook said on Sunday.
"There it is. This bombshell report reveals the colossal nature of Donald Trump's past business failures and just how long he may have avoided paying any federal income taxes whatsoever," Mook wrote on Clinton's official Twitter account.
"He apparently got to avoid paying taxes for nearly two decades – while tens of millions of working families paid theirs," he added.
The statement comes after the New York Times article, published on Saturday, revealed that Trump could have legally avoided paying taxes for up to 18 years by using his $916 million loss in 1995 to annul an equivalent amount of taxable income.
According to the newspaper, Trump derived the extraordinary tax benefits from the financial wreckage of the 1990s after his mismanagement of an airline, three Atlantic City casinos and the purchase of the Plaza Hotel in Manhattan.
Trump will be competing with Clinton for the US presidency at the elections scheduled for November 8. The candidates were nominated in July at their parties' respective conventions.