On September 30, 2015, the Federation Council (Russia's Senate) approved President Putin's request to use military forces abroad, and the Russian anti-terror operation in Syria began. Twelve months later, Russia's small but effective fighting group of about 50 jets and helicopters, based at Hmeymim Airbase in northwest Syria, helped the Syrian Army halt the spreading tumor of jihadist terrorism, and to launch a counteroffensive to free hundreds of settlements and surround militants in Aleppo, Syria's second city.
Military analyst Alexander Khrolenko has covered Russia's operation in Syria from the beginning. In his latest analysis, published by the RIA Novosti news agency, the expert emphasized that apart from fighting terrorism and assisting Syria's legitimate government, the Russian mission did something else: "it proved that Russia is capable of successfully using its armed forces in the remotest corners of the planet to effectively influence geopolitics."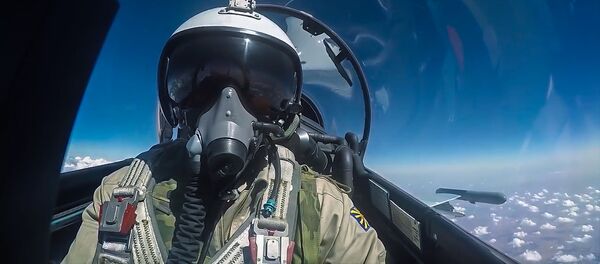 1 October 2016, 13:29 GMT
For Moscow, this was no small feat. After the collapse of the USSR, the mighty, massive Soviet military disintegrated, with its successors, including in Russia, plagued by a lack of financing, corruption, and crumbling morale. In the mid-1990s, Russia suffered a humiliating defeat at the hands of Chechen rebels; later in the decade, under Prime Minister Putin, the military took back the initiative, but its Caucasian operation certainly wasn't seen as a demonstration of military power on a global scale. 
In 2008, following a Georgian attack on Russian peacekeepers in South Ossetia, Russia helped the self-declared republic fight back, but that operation too was remembered by images of a Soviet-style force of burly men rumbling around in tanks through the windy mountain roads of the South Caucasus. 
Syria was different. In twelve months, the limited contingent of Su-24M2, Su-25SM, and Su-34 tactical and attack bombers, Su30SM and Su-35S fighters, Mi-24P, Mi-28N and Ka-52 helicopters managed to carry out over fifteen thousand sorties, destroying a vast array of terrorist infrastructure and eliminating tens of thousands of jihadists. The rhythm of battle saw over 20 sorties per day coming out of Hmeymim, climbing to up to 80 a day when operations intensified.
© Sputnik / Dmitry Vinogradov
 / Go to the mediabank
Russian Su-25 close air support aircraft taking off from the Hmeymim airbase in Syria.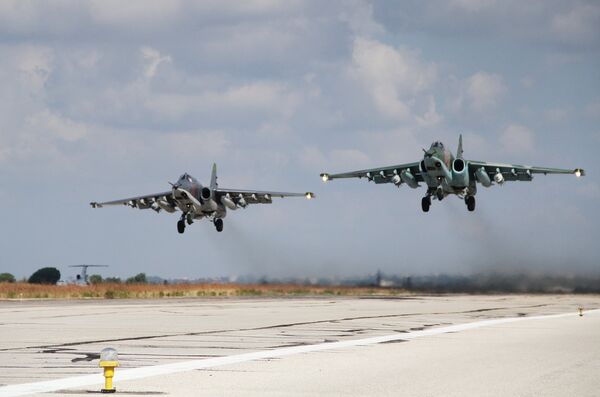 Russian Su-25 close air support aircraft taking off from the Hmeymim airbase in Syria.
© Sputnik / Dmitry Vinogradov
/
At different moments, the Aerospace Defense Forces were assisted by Kalibr-armed missile boats in the Caspian Sea, larger vessels and cruise-missile firing subs from the Black Sea and the Mediterranean, and by Tu-22M3, Tu-95MSM and Tu-160 strategic bombers based at Russian airfields.
In a proxy war where the Gulf States, the US and until recently, Turkey had poured billions of dollars and hundreds of tons of equipment into a war using tens of thousands of foreign fighters against Syrian President Bashar Assad, Damascus did not break. "And if peace comes to this country, it will be in large part due to Russian force of arms," Khrolenko noted.
© Министерство обороны РФ
 / Go to the mediabank
Caspian Flotilla ships fire missiles to attack ISIL positions in Syria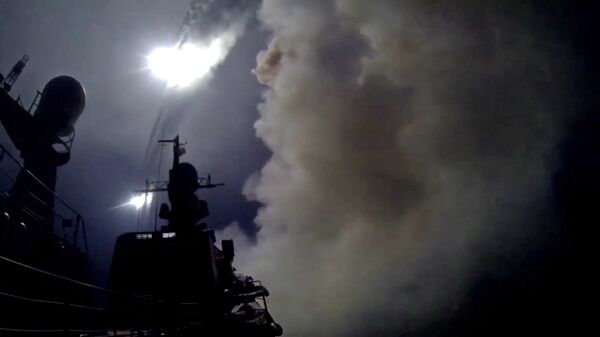 Caspian Flotilla ships fire missiles to attack ISIL positions in Syria
© Министерство обороны РФ
/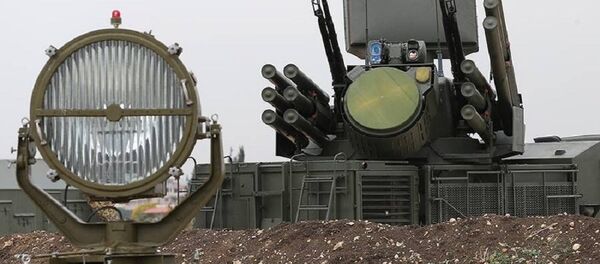 1 October 2016, 13:44 GMT
The analyst recalled that the operation which began on September 30, 2015 was first and foremost a result of a huge effort of preparation, by Russian officials and their Middle Eastern counterparts – by diplomats, intelligence services, and reconnaissance. The operation required organizing logistic corridors through international airspace. It necessitated the careful accumulation of terrorist targets, including precise coordinates to avoid civilian casualties.
"Such elaborate and coordinated actions, and in such a volatile region outside Russia, probably wasn't expected even by some of the participants of this diplomatic solitaire themselves," Khrolenko wrote.
© Sputnik / Alexei Nikolsky
 / Go to the mediabank
President Vladimir Putin tours the National Defense Control Center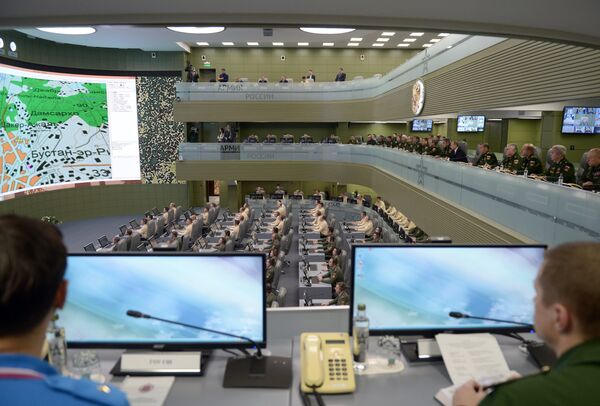 President Vladimir Putin tours the National Defense Control Center
© Sputnik / Alexei Nikolsky
/
"In its year in Syria, Russia did a lot for the first time. It demonstrated the effectiveness of its constellation of reconnaissance satellites, the swift and stealthy deployment of forces in a remote area, and use of modern warfare technology. US intelligence was subjected to one surprise after another."
What's more, "for the first time in the 21st century, the Russian Armed Forces carried out the massive and effective use of precision-guided weapons – Kalibr cruise missiles and air-based cruise missiles, as well as missile-carrying strategic, long-range bombers. Significant support was provided to the Aerospace Defense Forces by the Navy's Mediterranean Squadron, all four fleets and the Caspian Flotilla."
Ultimately, Khrolenko noted, "the operation in Syria demonstrated the capabilities of Russian weapons in the harsh conditions of the Middle East, and proved the realism of the project to modernize the Armed Forces (upgrading 70% of all equipment by 2020)."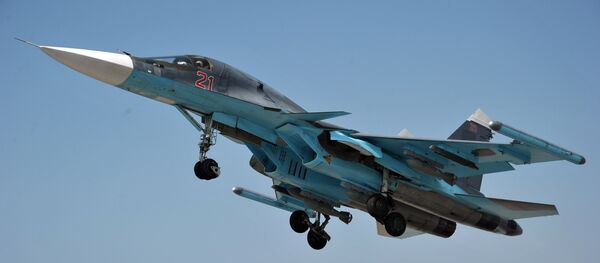 30 September 2016, 14:40 GMT
Foreign Policy magazine had
suggested
that Russia's operation in Syria has been an effective "testing ground for new weaponry and hardware…alerting the United States and other Western powers of Russia's newly restored military prowess after decades of decay."
"I think we had more important goals," Khrolenko countered. "With active Russian air support, Syria's Armed Forces conducted successful operations in Latakia, Aleppo, Hama, Homs and the suburbs of Damascus; Palmyra and other important areas were captured. Daesh lost 90% of its captured oil infrastructure. Thousands of militants have fled to neighboring Iraq and Jordan."
But while although the analyst doesn't seem to want to admit it, it certainly must be nice to hear praise from Western experts on the effectiveness of Russia's military modernization, even if the latter clinch their teeth while doing so. A year ago today, many of these same commentators were warning that Syria would become a 'bleeding wound' and a 'second Afghanistan' for Moscow.
© Ministry of defence of the Russian Federation
 / Go to the mediabank
Destruction of oil production and processing facilities in Syria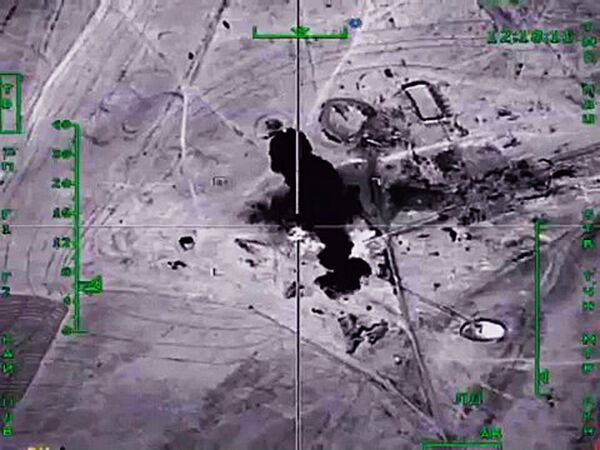 Destruction of oil production and processing facilities in Syria
© Ministry of defence of the Russian Federation
/
Finally, according to Khrolenko, the technological prowess of the Russian campaign in Syria demonstrated something the US and NATO had long forgotten after the collapse of the Soviet Union – that for every action there is an equal and opposite reaction. 
"Earlier, US and NATO strategy in dozens of military conflicts looked quite monotonous: the rapid destruction of the enemy was achieved thanks to absolute military and technological superiority (in aircraft and cruise missiles). Prior to Russia's missile and bomb strikes in Syria, eleven other countries had done the same, except without the invitation of the country's legitimate government, and without UN authorization."
Effectively, the analyst emphasized, "the Syrian case turned out better than in some of its neighboring states precisely because Russia created a high-tech barrier to foreign aggression in the country."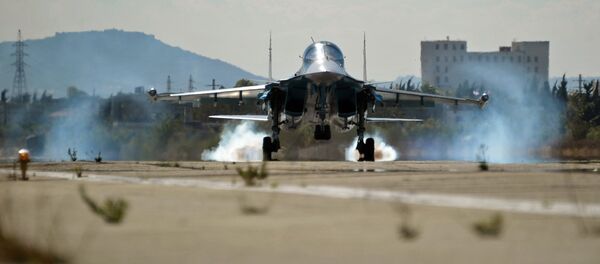 2 October 2016, 06:49 GMT
For example, over the past year, the Ministry of Defense has picked up on repeated efforts by NATO intelligence to monitor Russia in Syria. Earlier this year for instance, German and Turkish aircraft were flying AWACS reconnaissance aircraft in the area. "This system's capabilities are clearly excessive for the fight against Daesh, and it's likely that the aircraft were aimed at the Russian air group in Syria," Khrolenko noted.
In other words, whatever happens next, so long as Russian forces and Russian weapons continue to defend Syria's sovereignty, the country won't be sharing the fate of Yugoslavia, Iraq, or Libya.