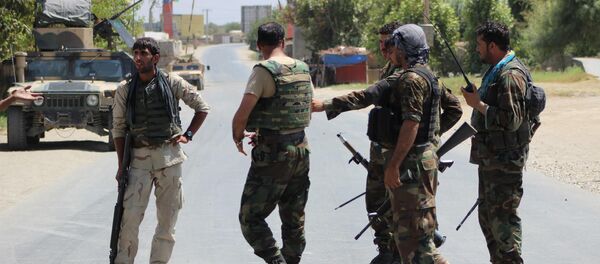 20 August 2016, 17:20 GMT
MOSCOW (Sputnik) — An improvised explosive device detonated at 6:50 a.m. local time (02:20 GMT), an Interior Ministry source told the news agency.
The bomb was reportedly planted on a bicycle parked in the eastern Char Qala neighborhood, a densely populated low-income area.
No militant group has so far taken responsibility for the attack, although there has been a resurgence of Taliban activity across the country. According to Khaama, Taliban insurgents mounted a coordinated offensive on the northern city of Kunduz overnight.