Earlier it was reported that the White House was mulling more aggressive action in Syria by allowing its allies in the Gulf to supply more advanced weapons to the Syrian opposition and even airstrikes on a Syrian government airbase with a possible loss of Russian lives there.
"Kerry's 'closed-door' meeting was just for show, like the leak made by The New York Times. This was meant to show Moscow and Assad that Kerry is out for a military solution to the Syrian crisis, and even though the White House has not yet greenlighted this option, it might do so if Assad digs in his heels," Mikhail Alexandrov, a leading military and political expert in Moscow, told Svobodnaya Pressa.
He added that with the current balance of forces in the region, the US has no military options available to it other than starting a major war, which is something the Americans would hate to see happen.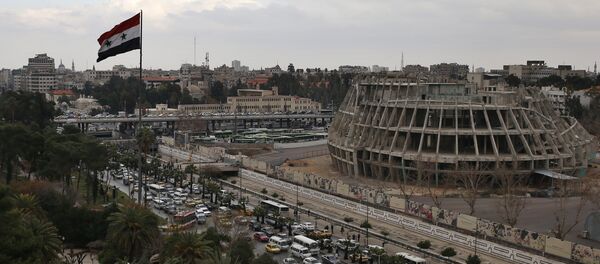 3 October 2016, 08:20 GMT
Mikhail Alexandrov said that supplies of heavy weapons to the Syrian opposition were unlikely to change the existing balance of forces there.
"The Americans supplied them with weapons before. As a result, the opposition forces are armed just as well as the government forces – at least they were before Russia started sending advanced weapons to Damascus," he noted.
As for supplies of Patriot missiles and other air-defense systems to the Syrian opposition, Alexandrov said that this would make the US an active participant of the ongoing war in Syria, which is something Washington doesn't want.
The Americans could send in portable anti-aircraft weapons like Stingers, but these are effective against helicopters, not bombers.
"The Stingers are unable to bring about any dramatic change in the war, and the Americans are in a rush to supply them because they fear that these weapons could end up in the hands of the truly terrorist groups, not the ones they appear to support, who would use them also against US planes as well," Alexandrov emphasized.
"The Americans would like to use local terrorist groups to win the war in Syria, just like they once did in Libya, but they can't, that's why they are threatening Russia with more sanctions instead of discussing realistic ways out of this crisis," he noted.
When asked what would happen if the US refused to negotiate, Mikhail Alexandrov said that the fall of Aleppo could make Bashar Assad the ultimate winner, and that the recent decision by the US Congress to let the families of the victims of the 9/11 attacks on New York and Washington claim damages from Saudi Arabia could sour Washington's relations with Riyadh, which could then be tempted to start mending fences with Russia.
He said that a US ground operation in Syria was highly unlikely – at least before the presidential elections in November, but added that it could happen if Washington clinched an agreement with Russia and brought its NATO allies on board. In this case they would all launch a ground operation in Syria and carve it up into several occupation zones.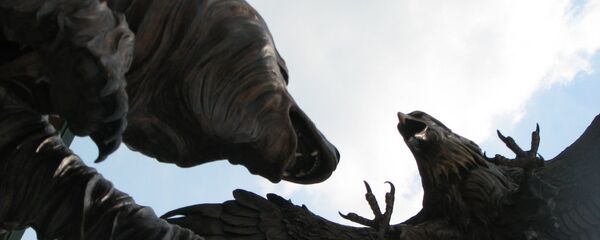 2 October 2016, 16:30 GMT
Konstantin Sivkov, President of the Academy of Geopolitical Problems and a military expert in Moscow, said that should the US authorize airstrikes on Syrian government forces, it could result in cases similar to Deir ez-Zor when two F-16 fighters and a pair of A-10 ground attack planes bombed Syrian army positions killing over 80 people and injuring nearly 100.
Sivkov further commented that the two factors deterring the US military activity in Syria are the looming threat of an all-out war with Russia and a perspective of being viewed as a supporter of terrorism.
"If [the US] stays away from a full-scale military option, it will lose face in Syria and the rest of the Arab World. If not, it risks a nuclear war with Russia. Under the circumstances, a division of Syria could be the only possible option," Konstantin Sivkov said.