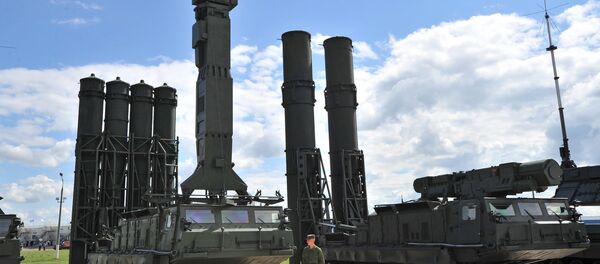 4 October 2016, 07:29 GMT
MOSCOW (Sputnik) — According to media reports, the variant deployed in Syria is S-300V4 (NATO designation SA-23 Gladiator), which is capable of striking tactical and strategic aircraft, medium-range ballistic missiles, tactical missiles, as well as cruise missiles.
"S-300 is solely a defensive system and does not pose any threat to anybody," spokesman Maj. Gen. Igor Konashenkov said in a statement.
The system reportedly has a range of 250 kilometers (roughly 150 miles) and can simultaneously engage up to 24 aircraft or 16 ballistic targets in various combinations.