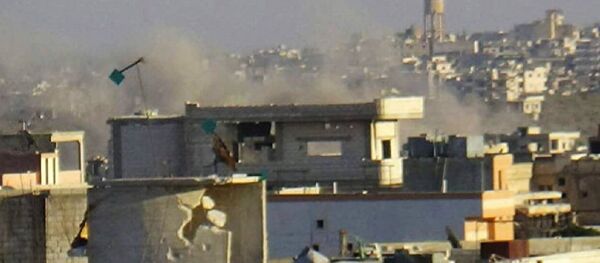 3 October 2016, 15:19 GMT
ALEPPO (Sputnik) — According to the SANA news agency, the number of those injured in the attack also rose, reaching 90.
On Monday, a suicide bomber detonated an explosive belt inside the hall for weddings during a wedding ceremony on the Hasakah-Qamishli highway near the Safyiah village. According to earlier media reports, 22 people were killed and 33 injured in the attack.
Also on Monday, two more explosions occurred in Syria's western city of Hama. A terrorist detonated himself, killing and wounding civilians. The second explosion occurred some 15 minutes after the first blast, injuring a SANA reporter.
Syria has been mired in civil war since 2011, with government forces loyal to President Bashar Assad fighting a number of opposition factions and extremist groups. The ongoing instability had caused numerous terrorist attacks across the country.