Böhmermann, who hosts the Neo Magazin Royale show on the German ZDFneo channel, faced rage from the administration of the Turkish president when he read his poem, which included lyrical boasts that Erdogan engaged in sex with goats, along with serious criticisms including the embattled AKP leader's hatred of the Kurds.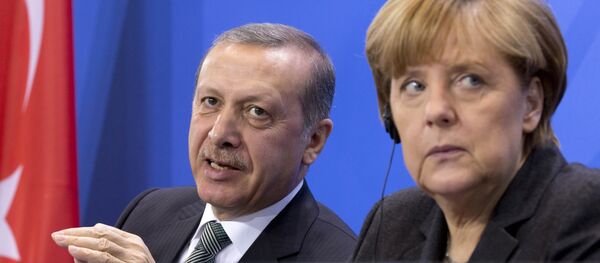 3 September 2016, 11:53 GMT
Citing an antiquated section of the German penal code that prohibits insulting foreign heads of state, German chancellor Angela Merkel allowed an investigation to proceed. This triggered a wave of criticism against Merkel, accusing her of censoring free speech. Though she called the segment "deliberately offensive," and apologized to Erdogan, Merkel later said her decision to proceed with Böhmermann's investigation "was a mistake."
If found guilty, Böhmermann could have faced three years in prison. If the remarks were ruled to be slanderous, he could have faced five years. 
According to the Guardian, Böhmermann commented that Merkel "filleted me [and] served me up" to the Turkish president.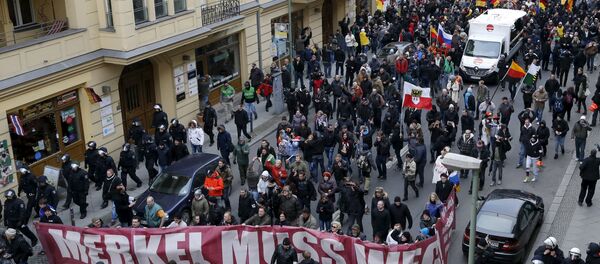 "Merkel is kowtowing to Turkey's despot Erdogan and sacrifices freedom of the German press," said Sahra Wagenknecht, a senior official in Germany's Left party.
Deutsche Welle reported that a statement released by Mainz prosecutors stated that, "criminal activity could not be proven with sufficient certainty." Producers of the show were cleared of wrongdoing as well.
Böhmermann defended his satire, saying that "any listener should immediately recognize… that it was a joke or a piece of nonsense." He also observed that his poem was plainly satirical and an "exaggerated portrayal" of the increasingly autocratic Turkish president.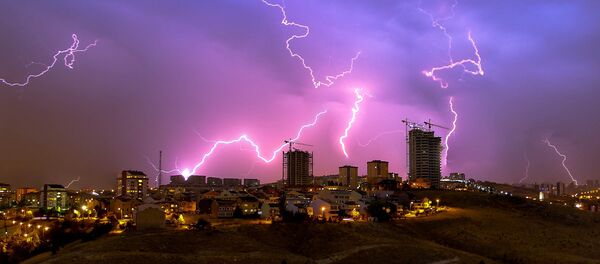 Prosecutors concluded that hosts' claims were "supported by the objectively verifiable circumstances, namely the content of the piece, its origins, and the manner of the delivery."
Over 100,000 people signed a "Freedom for Böhmermann" online petition and a "Je Susi Bohmi" meme circulated in social media in support of the comedian.
The poem was itself a rebuttal to Erdogan's objections to a less inflammatory song about him, that played on another German comedy program. The song, which aired in March, mocked Erdogan's physical appearance and his nearly despotic leadership style.
Some complained that "When a journalist writes a piece that Erdogan doesn't like, he quickly ends up in jail, newspaper offices closed down, he doesn't think twice, with tear gas and water cannons he is riding through the night," according to the BBC.