In an interview with Sputnik, economist Vladimir Khomeriki said that the construction of the Anaklia port had started back in 2009, but was later put on hold.
"This project was launched by then President Mikheil Saakashvili but, realizing the financial and technological problems it entailed, he suspended it. The new government forgot about it and now they decided to give it a new start," Professor Khomeriki said.
He added that even though the Americans have their eyes set on  lucrative cargo transit from Asia to Europe, they could eventually turn the Anaklia port into a US naval base "right under Russia's nose."
The ambitious undertaking has already been hailed as "a project of the century" by Prime Minister Georgy Kvitrikashvili. And also by the Americans, whose Conti International was awarded a $2.5 billion contract to build the Anaklia port together with Georgia's TBC Holding Company.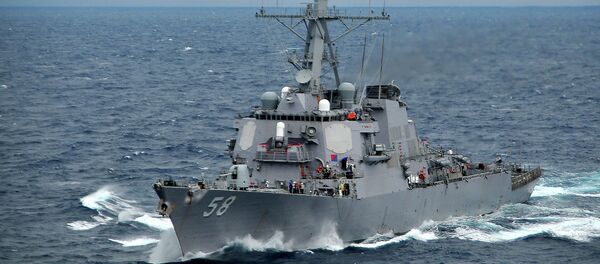 It would be logical to choose China as a contractor if the project is really a merchant port and not a naval base Washington has always wanted to have on the Black Sea, RIA wrote. 
The Montreux Convention regarding the regime of the Straits stipulates that naval ships not belonging to Black Sea states can enter the Black Sea for a period of no more than three weeks.
The US is not a Black Sea country, but it now looks like it is going to become one and is ready to shell out $2.5 billion to make its dream come true.
Incidentally, the new port happens to be just a stone's throw from the Abkhazian border.
Meanwhile, Tbilisi keeps trumpeting the advantages of the would-be port, which will be able to handle 120,000-ton container ships and to process up to 100 million tons of cargo each year.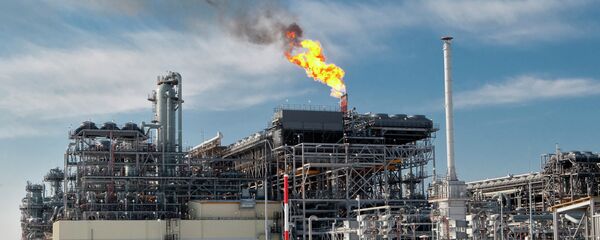 2 September 2016, 09:12 GMT
These plans seem to be a bit overblown though now that the already existing ports in Poti and Batumi largely stay idle due to a steadily falling cargo turnover and could grind to a complete standstill with the commissioning of the Baku-Tbilisi-Kars railway.
This makes the construction of a new seaport, especially a major one like in Anaklia, economically unfeasible.
"Who are they going to fool?" RIA wondered.
Relations between Russia and Georgia have been complicated in the past decade. Russia has traditionally supported Georgia's breakaway republics of Abkhazia and South Ossetia, while Georgia has been looking to join NATO.
In 2008, Russia and Georgia fought a five-day war over the two breakaway Georgian republics, after which Russia recognized them both as being independent states.