MOSCOW (Sputnik) — The start of the construction of the Nord Stream 2 gas pipeline is planned for 2018. It aims to deliver up to 55 billion cubic meters of natural gas from Russia to Germany annually via the Baltic Sea. Russian energy giant Gazprom has a shareholder agreement to extend the existing Nord Stream with partner European energy firms.
Former German Federal Chancellor Gerhard Fritz Kurt Schroeder was born on April 7, 1944 in Mossenberg, today located in the North Rhine-Westphalia state in Germany. He was one of the five children in the family. His father was killed in action in World War II.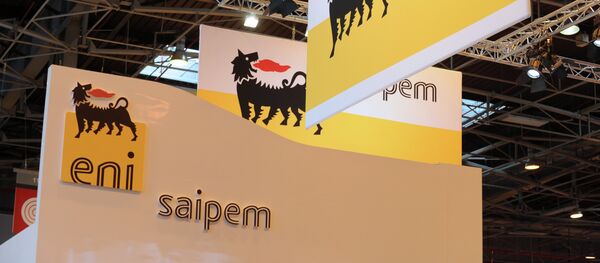 5 October 2016, 14:32 GMT
He left school at 14 and worked at a retail shop in Lemgo. In 1962, he moved to Goettingen and attended evening classes to receive a high school diploma.
In 1966-1971, he studied law at the University of Goettingen and then worked at a private law company and in the Hanover court. In 1976, he passed the second state law exam and worked as a lawyer in Hanover before opening a private law practice.
In October 1963, Schroeder joined Germany's Social Democratic Party and the Young Socialists, the youth organization of the Social Democratic Party of Germany (SPD). In 1978, he chaired the Young Socialists.
In 1980, he was elected to the German Bundestag where he worked for six years. In 1986, Schroeder led the opposition in Lower Saxony and became the state's prime minister in 1990.
Schroeder pursued centrist policies, favored entrepreneurs and was a member of the supervisory board of Volkswagen.
In April 1998, he became a candidate for federal chancellor from the SPD. At the parliamentary election on September 27, 1998 the Social Democratic Party received 40.9 percent votes, enabling the SPD-Green coalition to form a government.
On October 27, 1998, Schroeder became chancellor and remained in office until 2005. He also chaired the SPD in 1999-2004.
During Schroeder's term in office, Germany could, for the first time since WWII, exert influence on the global stage. German troops took part in operations in the Balkans and Afghanistan. Schroeder did not, however, agree with US plans to invade Iraq.

5 October 2016, 12:28 GMT
In 2003, Schroeder developed the Agenda 2010, a series of reforms that included significant cuts in social programs and was much criticized by his fellow party members.
In late 2005, Schroeder became chairman of Nord Stream AG supervisory council, chairing the shareholders' committee in 2006.
In 2009-2011, Schroeder was a member of the board of TNK-BP, a UK-Russian oil company.
He was also engaged in consulting for the Rothschild Group and the Ringier publishing house, as well as working with the Harry Walker lecture agency.
Schroeder is an honorary citizen of Hanover and has been awarded honorary doctorates of several universities, including Russia's St. Petersburg State University.
In 2008, Schroeder was elected foreign corresponding member for international relations of the Russian Academy of Sciences Department of Social Sciences.
In 2006, he published memoirs titled "Decisions: My Life in Politics."