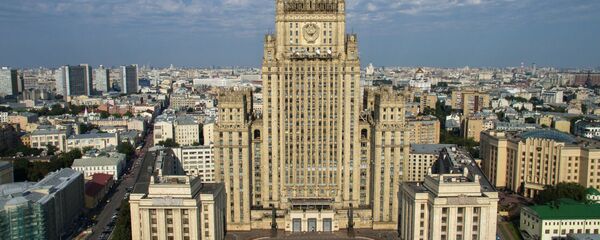 23 September 2016, 09:27 GMT
MOSCOW (Sputnik) — Ulyanov's October 4 speech at the UN General Assembly First Committee on disarmament and international security was published Wednesday on the ministry's website.
"We call on Washington to immediately return to the impeccable and faithful implementation of the INF Treaty," Mikhail Ulyanov said.
The 1987 treaty prohibits the development, testing, or fielding of ground-based cruise missiles with a range of 300 to 3,400 miles. Both Moscow and Washington have accused each other of violating the INF Treaty.