US arms deliveries have been a much talked about subject in Ukraine since the US House of Representatives unanimously approved the "Stability and Democracy for Ukraine Act" in September.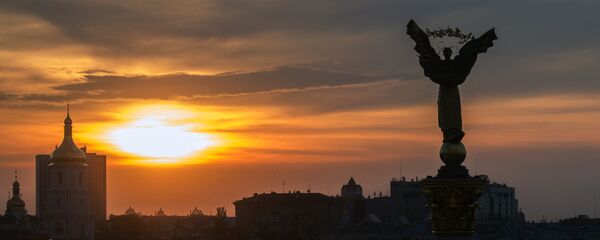 9 January 2016, 01:03 GMT
The document toughened sanctions against Russia and cleared the way for US lethal arms deliveries to Kiev who repeatedly complained about the lack of military assistance from the West.
Patriot surface-to-air missiles top the list of weapons Kiev wants to get from the US, Arms Export magazine's editor-in-chief Andrei Frolov told Gazeta.ru.
The list of other weapons the US could supply to Kiev includes Javelin antitank missiles — the world's first mass-produced infrared-homing "fire and forget" missile system capable of destroying tanks by hitting them head-on or by swooping down on them from above.
The downside of this system is its impressive price tag with the export version costing $125,000 and a single missile selling for $40,000.
Washington could also supply BGM-71 TOW heavy antitank missile systems to Kiev, but Viktor Murakhovsky, editor-in-chief  of Arsenal of the Motherland journal, believes that the TOWs will hardly have any serious impact on the course of the armed conflict in eastern Ukraine.
"The warring sides already have more than enough antitank weapons, including artillery-fired guided missiles. What they really need is better fighting skills and coordination," Murakhovsky said.
Rostislav Ishchenko, director of the Center of Systemic Analysis and Forecasts for Ukraine, described the Congressmen's decision as a purely ideological move, saying that first, the Ukrainian army has not been trained to use American weapons and second, they will cost too much to maintain and service. 
"None of the weapons currently in use in the United States, from handguns to cannons and tanks, are compatible with what they have in Ukraine. This is the case of Soviet standards versus NATO standards. The Americans will have to send in their specialists [to show Ukrainians how to use US-made weapons] and this could take a year or even more," Ishchenko said.
Meanwhile, for the "Stability and Democracy for Ukraine Act" to go into force, it needs to be approved by the US Senate and signed into law by the President.
However, this whole process could be held up by the Act's second part, which deals with economic sanctions against Russia over Crimea and the situation in eastern Ukraine.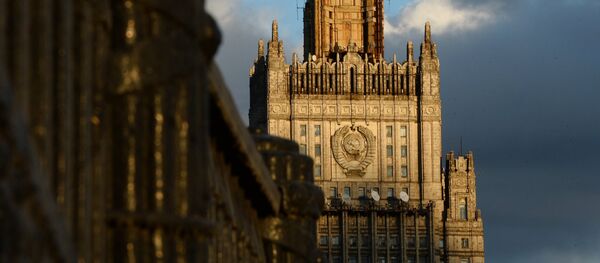 23 September 2016, 10:17 GMT
The Act makes in binding on the President to request Congressional approval for lifting these sanctions while now he can do it without any go-ahead from Capitol Hill.
"If they pass [the Act] the President will not be able to walk back on his earlier decision to impose sanctions against Russia. He will have to prove to
Congress that the status of Crimea has been settled in Ukraine's favor, which means that the sanctions will stay forever," Viktoria Zhuravlyova, a senior fellow at the Institute of World Economy and International Relations in Moscow, told Gazeta.ru, adding that despite the tough language used in the Act, many in Washington realized that Crimea is unlikely to ever be returned to Kiev's fold.
Tom Graham, executive director of Kissinger Associates, a New York City-based international consulting firm, said he doubted that the Act will ever take effect because to override a presidential veto, Congress needs to muster the necessary two-thirds vote of each house.
"No President wants Congress to decide when he is to impose or lift sanctions. He wants to be able to decide for himself," Graham said.