Sueddeutsche Zeitung reported on Friday that Norbert Roettgen, the chair of the Bundestag's Foreign Affairs Committee, had called for new sanctions against Russia over its role in the Syrian crisis, suggesting that Moscow must face "consequences and sanctions" for its "war crimes."
A day earlier, White House spokesperson Josh Earnest told reporters that Washington was not ruling out "multilateral efforts outside of the UN," including sanctions, "to impose costs on Syria or Russia or others with regard to the situation inside of Syria."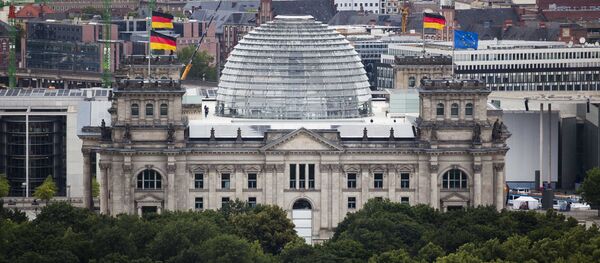 7 October 2016, 13:04 GMT
Commenting on Western officials' latest sanctions threats, Svobodnaya Pressa contributor Andrei Ivanov
suggested
that he found "the latest excuse for imposing sanctions surprising," to say the least, especially as far as Berlin is concerned.
In Crimea's case, sanctions could at least be understood as a reaction to Brussels' efforts to support the pro-EU government in Kiev following the Maidan coup; moreover, Crimea, and Ukraine, are at least located in Europe.
"But talk about concern for the inhabitants of Syria's Aleppo simply looks strange," Ivanov noted. "Everyone knows that European officials do not much care about the suffering of civilians in the Middle East. Otherwise, they would have acted much sooner, and would have actively fought against the terrorists."
Meanwhile, the columnist emphasized, "by and large, in Syria, Russia is fighting for the security of Europe…And here, just when the Syrian army has surrounded the militants in Aleppo, and is on the verge of restoring the rule of law in the country's largest city, the news leaks from Berlin that the Germans apparently don't agree with this turn of events."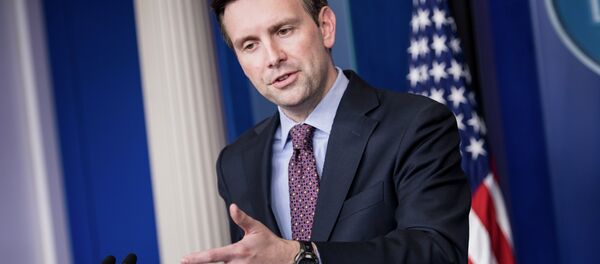 6 October 2016, 16:27 GMT
What's more, as if in concert, the European Parliament has announced that it is examining a resolution on the introduction of a no-fly zone over Syria, and a new round of sanctions against Russia, ostensibly 'to prevent a humanitarian catastrophe.'
Commenting on the latter story, Ivanov suggested that two points immediately jump out at him. 
"Firstly, it's not clear exactly how European countries can technically achieve a no-fly zone. The situation on the ground in the area is controlled by the Syrian Army on the one hand and by terrorist gangs on the other. To create a no-fly zone it would be necessary to install an air defense system. Who will do it?"
"Are European countries prepared to provide SAMs to Bashar Assad, so that he can prevent Russian planes from flying over his country? Or are the weapons meant for the militants? Or perhaps French planes will shoot down Russian ones?"
"Secondly, what interests exactly does Europe have in Syria over which it is necessary to threaten our country?" Ivanov asked. "The answer suggests itself: Brussels is showing solidarity with Washington, who has decided to halt all contact with Moscow in resolving the Syrian crisis."
"But Europe, and Germany in particular, have already seen that sanctions hit not only Russia, but also European businesses. The continent is suffering huge losses. It was even rumored earlier that countries were even ready to 'forgive' Russia for Crimea. Now, it turns out that Berlin and Brussels are ready to face new losses, all on behalf of militants belonging to terrorist organizations."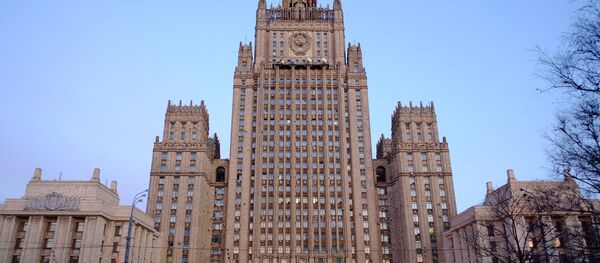 6 October 2016, 13:55 GMT
Asked to comment on this absurd situation, Vadim Trukhachev, a senior lecturer in international politics at the Russian State University for the Humanities, suggested that it was all part of the bureaucratic inertia of European officials, who set their sights on 'Russia the enemy' a long time ago, and are now searching for any excuse to continue the ruinous sanctions policy.
Moreover, the expert explained, Western capitals have also fixated on the notion that 'bloody dictator Assad' must go. The problem, he added, was that in their search of 'moderate opposition' forces, few Western observers have been able to admit to themselves that this opposition consists of literal cutthroats.
For his part, Konstantin Voronov, a senior lecturer at the Moscow-based Institute of World Economy and International Relations, told Svobodnaya Pressa that US and European 'concern' over the situation in Syria is only logical, since the prospects of Damascus actually defeating the terrorists would infinitely strengthen Moscow's position in the Middle East. "That frightens most Western politicians," the analyst noted.
With the US leading the propaganda charge against Russia, from the humanitarian convoy attack blamed on Syria and Russia to the suffering civilian population, Washington's main goal, according to Voronov, has been first to influence Europe, and then to get it to agree to actual political decision-making.
Ultimately, the analyst noted, whether it be Ukraine or Syria, US and European sanctions policy is aimed, more than anything else, at pressuring Moscow into regime change. Whether this occurs violently or via an elite transformation doesn't matter. What matters, to both Washington and Brussels, is that Russia becomes "just a normal European country," one "without geopolitical ambitions – a purely regional power fixated exclusively on domestic issues, and with limited foreign policy objectives."

30 September 2016, 18:54 GMT
"We did just that in the 1990s," Voronov stressed. "We limited our geopolitical interests, but received no positive response from the West. On the contrary, the West openly interfered in our internal affairs. Therefore, today's struggle in the international arena is one of high stakes. At one time, we embarked to try to have the same footing as the West – to build the same kind of economy and the same socio-political system. But this only exacerbated the geopolitical struggle."
Accordingly, the analyst noted, today, Russia has nowhere to step back from. "We should not expect to make friends with the West by withdrawing from all the important geopolitical frontiers. Quite the opposite: a weak Russia would only be ripe to be finished off," Voronov concluded.